Veritas cannabis study aims to eliminate chemotherapy side effects
Posted: 10 August 2016 | Niamh Louise Marriott, Digital Content Producer | No comments yet
The company 's intends to develop the most effective cannabis strains specific to pain, nausea, epilepsy and PTSD, solving the critical need for real science to support medical marijuana claims…
Veritas Pharma, a Canadian discovery and IP development company, alongside their research partner Cannevert Therapeutics, are advancing the science behind medical cannabis in new preclinical studies, targeting pain and nausea related to cancer and chemotherapy.
Veritas Pharma is now commencing functional pharmacological evaluations in rodents related to multiple cannabis strains, and in doing so, is one of very few companies to investigate the safety and efficacy of whole plant extracts, versus research at the molecular level, in a bid to provide greater speed-to-market.
Getting legal access to cannabis
Veritas' CEO, Dr Franciosi, stated "With the core animal models in place, we are screening as many cannabis strains as possible over the next couple of months. We are fortunate to be in Canada with sensible federal regulators as well as legal access to cannabis strains that can be ordered and transported across provincial borders."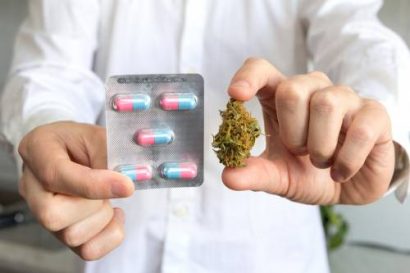 Legitimising medical marijuana
The company 's intends to develop the most effective cannabis strains specific to pain, nausea, epilepsy and PTSD, solving the critical need for real science to support medical marijuana claims.
This research follows recognised guidelines and protocols, with submissions made to an animal care committee to safeguard the use of animals and to evaluate the ethical and scientific value of the proposed research.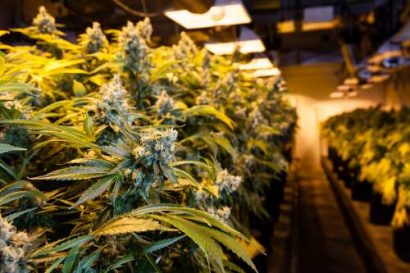 Finding the lead cannabis strain
"This team of specialists brings a wealth of experience and knowledge from past drug discovery programmes to this evolving research area. They have now established and implemented animal experiments that can functionally mimic what happens in patients with pain and nausea, and they can infer whether a cannabis strain is any good compared to standard drugs that are normally used to treat these conditions in the clinic," said Dr Franciosi. 
Once the team finds a lead cannabis strain, Veritas intends to immediately submit a patent application demonstrating the strain's novelty and utility as well as publish and promote its scientific and clinical merit.  A confirmatory clinical trial will eventually be implemented to provide further supporting evidence of the strain's clinical utility.
"If we can say, Yes, these particular cultivars are effective and work and can save patients' lives or make lives better, improving their quality of life. That's something worth investigating and pursuing. That's what drives me", Dr Spina, Director, Veritas Pharma.