New protein target could treat genetic cause of ALS
Posted: 15 August 2016 | Niamh Louise Marriott, Digital Content Producer | No comments yet
Targeting a single protein, SUPT4H1, reduces the levels of the three toxic entities created by the C9orf72 gene expansion, the most common genetic cause of ALS…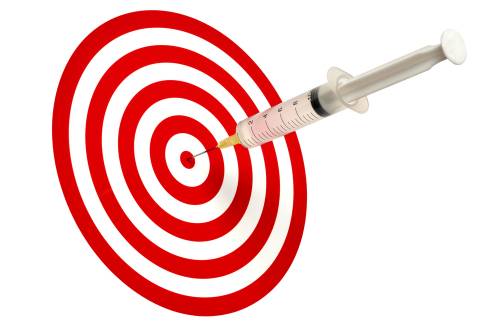 Targeting a single protein, SUPT4H1, reduces the levels of the three toxic entities created by the C9orf72 gene expansion, the most common genetic cause of ALS.
The study, supported by The ALS Association, indicates that SUPT4H1 may be a promising candidate for therapy development for people whose disease is caused by expansion of the C9orf72 gene.
Gene expansion
The C9orf72 gene expansion consists of very long repeats of a six nucleotide sequence, GGGGCC. The expansion leads to the production of two different RNA molecules (called "sense" and "antisense" transcripts) as well as a variety of unusual proteins called dipeptide repeat proteins (DPRs).
Evidence suggests that both the transcripts and the DPRs contribute to toxicity, and current therapeutic approaches are being developed to reduce each of these individually.
Clinical trials
This study examined the effects of reduction of a yeast transcription factor called Spt4 (called SUPT4H1 in humans). Transcription factors control the production of RNA from genes; in the case of Spt4, it controls elongation of long, but not short, repeated gene regions. Thus, reducing Spt4 might reduce the expression of the mutant gene with its long expanded region, without affecting the non-expanded gene (people with ALS due to the C9orf72 gene expansion also carry one normal, non-expanded gene).
Similar results were seen in fly and worm models of C9orf72 mutation, and treatment also improved survival. Reducing SUPT4H1 in human cells derived from ALS patients had a similar effect, with no obvious signs of toxicity.
The damaging effects of ALS
ALS is a progressive neurodegenerative disease that affects nerve cells in the brain and the spinal cord. Eventually, people with ALS lose the ability to initiate and control muscle movement, which leads to total paralysis and death, usually within two to five years of diagnosis, with veterans twice as likely to develop ALS as the general population.
There is no cure, and only one drug approved by the US FDA (FDA) modestly extends survival.
"This study highlights a potentially important new target for therapy development," said Lucie Bruijn, PhD MBA Chief Scientist for The ALS Association. "Current efforts to reduce expression of the expanded C9orf72 gene with antisense therapy will continue, and we are very excited about the prospects of this approach. At the same time, every effort must be made to develop other promising approaches, and these results suggest that targeting SUPT4H1 may offer a new and powerful route to treatment of ALS due to this gene mutation."