Pfizer and Cellectis enter into global strategic cancer immunotherapy collaboration
Pfizer Inc. and Cellectis announced that they have entered into a global strategic collaboration to develop Chimeric Antigen Receptor T-cell (CAR-T) immunotherapies in the field of oncology directed at select targets…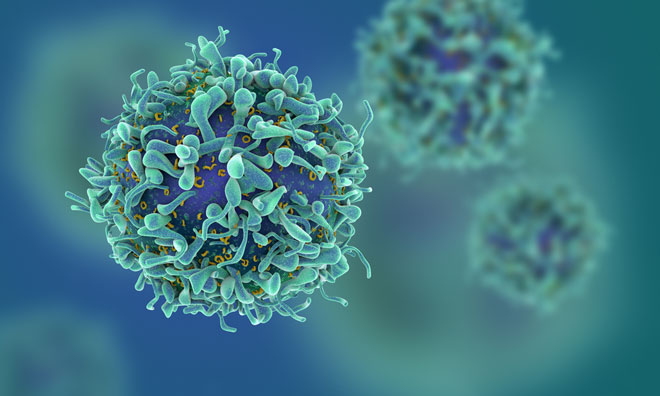 Pfizer Inc. (NYSE:PFE) and Cellectis (Paris:ALCLS) today announced that they have entered into a global strategic collaboration to develop Chimeric Antigen Receptor T-cell (CAR-T) immunotherapies in the field of oncology directed at select targets. Cellectis' CAR-T platform technology provides a proprietary, allogeneic approach (utilizing engineered T-cells from a single donor for use in multiple patients) to developing CAR-T therapies that is distinct from other autologous approaches (engineering a patient's own T-cells to target tumor cells).
Under the terms of the agreement, Pfizer has exclusive rights to pursue development and commercialization of CAR-T therapies, in the field of oncology, directed at a total of fifteen targets selected by Pfizer. Both companies will work together on preclinical research and Pfizer will be responsible for the development and potential commercialization of any CAR-T therapies for the Pfizer-selected targets. In addition, the agreement provides for a total of twelve targets selected by Cellectis. Both companies will work together on preclinical research on four Cellectis-selected targets and Cellectis will work independently on eight additional targets. Cellectis will be responsible for clinical development and commercialization of CAR-T therapeutics for the Cellectis-selected targets. Pfizer has right of first refusal to the four Cellectis-selected targets.
Cellectis will receive an upfront payment of $80 million, as well as funding for research and development costs associated with Pfizer-selected targets and the four Cellectis-selected targets within the collaboration. Cellectis is eligible to receive development, regulatory and commercial milestone payments of up to $185 million per Pfizer product. Cellectis is also eligible to receive tiered royalties on net sales of any products that are commercialized by Pfizer.
Additionally, Pfizer will be entering into an equity agreement to purchase approximately 10% of the Cellectis capital through newly issued shares at 9.25 Euro per share, pending Cellectis shareholder approval. Approval by two-thirds of the votes cast by voting Cellectis shareholders is required for the issuance. Shareholders of Cellectis representing 52.8% of its voting rights have already undertaken to vote in favor of the issuance. In the event the sale of equity is not approved by the Cellectis shareholders, Pfizer has the option to terminate the collaboration agreement.
Cellectis expects to open a site in the United States to work more closely with scientists at Pfizer.
"We believe our CAR-T platform technology has the potential to offer a real advantage over other approaches to T-cell receptor engineering and this collaboration with Pfizer is an important step towards realizing the full potential of this technology in harnessing the body's own immune system to fight cancer," said Andre Choulika, PhD, Chairman and Chief Executive Officer at Cellectis. "This alliance provides access to Pfizer's state-of-the-art therapeutic development capabilities and provides a unique opportunity to advance this innovative work with the goal of developing best-in-class CAR-T therapeutics. We look forward to working closely with the team at Pfizer on researching and developing novel CAR-T therapies that could potentially change the way cancer is treated."
"This leading immuno-oncology collaboration aimed at delivering immunotherapies is built upon Cellectis' advanced genome editing and cell engineering capability and Pfizer's cutting-edge biotherapeutic cancer therapy platform," said Mikael Dolsten, MD, PhD, President of R&D at Pfizer. "Combining the innovation and scientific expertise of Cellectis with Pfizer's deep oncology and immunology experience creates a world-class partnership designed to deliver a new generation of CAR-T immunotherapies for cancer patients with urgent medical needs."