AbbVie announces initiation of pivotal Phase III study of Veliparib (ABT-888) in patients with advanced breast cancer
AbbVie announced the initiation of a Phase III clinical trial evaluating the safety and efficacy of its investigational compound, veliparib (ABT-888)…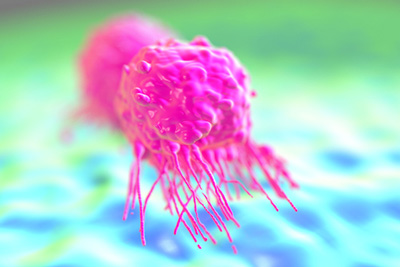 AbbVie (NYSE: ABBV) today announced the initiation of a Phase III clinical trial evaluating the safety and efficacy of its investigational compound, veliparib (ABT-888), when added to carboplatin and paclitaxel, two chemotherapeutic medicines, in patients with advanced breast cancer. Specifically, the combination of veliparib, carboplatin and paclitaxel will be compared to treatment with carboplatin, paclitaxel and placebo in patients with human epidermal growth factor receptor 2-(HER2) negative metastatic or locally-advanced breast cancer, containing BRCA1 and/or BRCA2 gene mutations.
"Our Phase III program for veliparib represents an innovative approach to developing this type of anti-cancer compound. By adding veliparib to DNA-damaging therapies, such as carboplatin and paclitaxel, we can evaluate its potential to provide incremental benefit to existing treatments," said Michael Severino, M.D., executive vice president, Research and Development and chief scientific officer, AbbVie. "This is the third Phase III trial evaluating the efficacy and safety of veliparib, and the second evaluating the addition of veliparib to chemotherapy for the treatment of patients with difficult-to-treat forms of breast cancer."
The randomized, double-blind, Phase III clinical trial will recruit approximately 270 patients. The primary efficacy outcome of the trial is progression-free survival (PFS). The secondary pre-specified outcome measures include overall survival (OS), clinical benefit rate (CBR), objective response rate (ORR) and duration of response (DOR).
More information on the trial is available at www.clinicaltrials.gov (NCT02163694).