Mundipharma EDO GmbH shows strong activity in early development in oncology
Mundipharma's network of independent associated companies has been extended to form a new company called Mundipharma EDO GmbH with the purpose of building a robust and sustainable pipeline in oncology…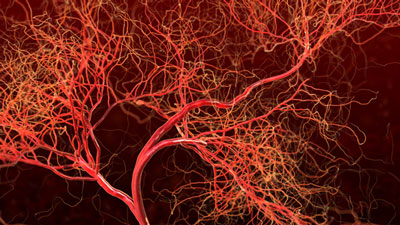 Mundipharma's network of independent associated companies has been extended to form a new company called Mundipharma EDO GmbH (Early Development in Oncology) with the purpose of building a robust and sustainable pipeline in oncology.  Mundipharma EDO GmbH ("EDO"), established at the beginning of 2013, is pleased to announce that it is demonstrating promising early results with its lead small molecule compound EDO-S101, which has shown strong activity in treating various haematological malignancies and solid tumours.  The pre-clinical program is almost completed and first human data is expected during the Phase I programme starting in 2015.
The Mundipharma network of independent associated companies consists of privately-owned companies and joint ventures covering the world's pharmaceutical markets.  The companies have been providing medicines since the 1950s and are committed to improving patients' quality of life through the clinical development and commercialisation of novel therapeutics, pioneering treatment options in the core therapy areas of oncology, pain, respiratory and rheumatoid arthritis.
Located in Basel, Switzerland, and operating as a virtual company, EDO is committed to increasing the treatment options available for cancer patients, and improving their quality of life through the early development of small molecules and biologics.
EDO's current pipeline consists of one small molecule and two antibody drug conjugates (ADCs). EDO-S101 is a new and first in class alkylating histone deacetylase inhibitor (HDACi) fusion molecule for treating haematological malignancies and solid tumours.  As EDO's key priority, and with such promising early results, submission for Investigational New Drug (IND) status is likely late 2014. In addition, EDO is currently investigating antibody-drug conjugates for the treatment of ovarian cancer and solid tumours.
Dr. Dr. med. Thomas Mehrling M.D., Ph.D., Managing Director of Mundipharma EDO GmbH comments:
"We are very excited by the early results shown with our lead molecule EDO-S101.  We believe that in the area of targeted, personalised medicine in oncology, new and better chemotherapy agents are desperately needed, particularly in relapsed patients. Our company structure, the backing of the Mundipharma board, and excellent relationships with International opinion leaders, is putting us in the best position to accelerate early development of these key assets and to bring them from bench to bedside."
For future information please visit EDO's new website due to be launched on 1st July: www.mundipharma-edo.com