SBRI Healthcare awards £4 million to support complex health needs of older people
Posted: 3 October 2016 | Niamh Louise Marriott, Digital Content Producer | No comments yet
Each company received financial backing of up to £1 million to develop products that focus on addressing the challenges faced by older people suffering…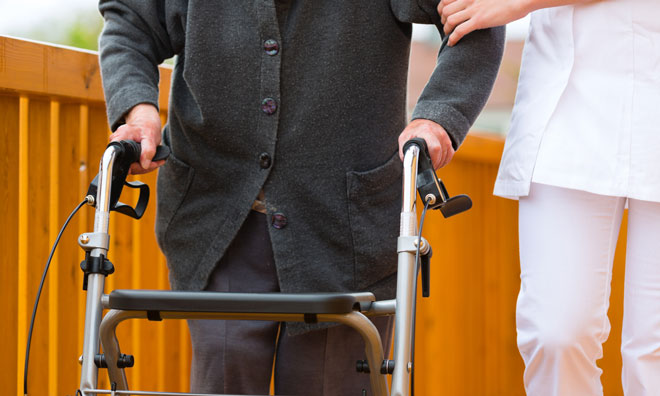 SBRI Healthcare, an NHS England funded initiative to develop innovative products that address unmet health needs, announced that five companies have successfully reached the next phase (Phase 2) of the clinically-led competition.
Improved management of continence, monitoring and support in the home, and a dynamic new powered wheel chair have been selected with each successful company receiving financial backing of up to £1 million to develop products that focus on addressing the challenges faced by older people suffering with complex health conditions. 
People are living longer than ever before with the number of people in the UK aged 60 or over expected to pass the 20 million mark by 2031 and those over 75, to double in the next 30 years. As people age they are more likely to live with complex long term health conditions, disability and frailty.
The five companies selected by SBRI Healthcare for the second tranche of investment were drawn from a shortlist of 11 companies that received six months development funding (Phase 1) in December 2015. The successful companies demonstrated best value and greatest technical feasibility to a panel of experts looking for game-changing technologies with the highest potential value to patients and the health service. The companies will be supported and fully funded to continue with prototype development and product testing.
With awards of up to £1 million each, the successful companies (and supporting Academic Health Science Networks) are:
Incontinence
Greater Manchester
Lucid Group Ltd Developing a unique 3-in-1 diagnostic device for intuitive, fast and economic measurement of bio-physiological markers (pressure, sensation and muscle contractility) via Electromyography (EMG). This will enable a more precise diagnosis in primary care of the functional deficits in faecal incontinence.
Alistair Williamson, MD of Lucid Group said: "SBRI Healthcare has been essential in the development of An-i-sys, our diagnostic device for the causes of faecal incontinence. The programme is resourcing thorough research into patient and clinician needs, development and testing our product.  The resulting credibility has helped Lucid leverage essential validation from senior stakeholders in the NHS, continence specialists and clinical physiologists."
Wessex
JVS Products Ltd Investigating the anti-microbial activity of a novel biocide and assessing its acceptability as a one-step cleaning treatment for intermittent catheters (IC). This development will lead to an easy to use, evidence-based alternative to single use IC in the UK and provide a scientifically robust cleaning solution for implementation globally. 
Functional Ability
Imperial College
Ally Labs Ltd Developing an in-home early warning system for detecting increased frailty in elderly individuals. The product consists of a hub and peripheral attached to a person's keys. These two products work together to track daily living patterns – identifying unusual changes in routing and alerting carers to immediate and potential health concerns via a mobile app. 
Inclusiviti Ltd The Inclusiviti wheelchair delivers improvements through intuitively controlled Mecanum wheels achieving omnidirectional movement. This allows unrivalled manoeuvrability – crabbing and diagonal movement in a compact footprint.
Oxford
11 Health & Technologies Ltd Ostom-i Alert is a sensor that clips onto any ostomy bag and sends Bluetooth alerts to an app on a patient's mobile device telling them when their bag is filling. This device allows patients to set personalised alerts and also captures useful information on volume of output which can be emailed to patient and clinicians. 
Steve Feast, Managing Director at Eastern AHSN, commented, "It is abundantly clear that technology isn't something for just the young to embrace – it is instead transforming how those of all ages lead their lives. Older frail people want to be supported to remain independent and where possible be cared for in their own homes. This will transform the lives of older frail people."
SBRI Healthcare is run by England's 15 Academic Health Science Networks (AHSNs).
Clinically-led competition
In the last year, SBRI Healthcare has launched 11 new clinically-led competitions and awarded £19.5 million to 67 companies to develop products focused on specific NHS unmet need. The programme has seen an economic impact of £33 million through job creation and £45 million of additional private sector investment as well as offering the £1 billion savings opportunity for the NHS.
Further investment
The opening of the autumn SBRI Healthcare competition has recently been announced with entrepreneurs invited to apply for up to £1.1 million investment to develop and commercialise innovations with a focus on building general practice of the future. The deadline for applications is 24 November 2016 with briefing events taking place in Cambridge on 25 October and Bristol on 27 October 2016.