Irritable bowel syndrome significant financial and human burden
Posted: 18 October 2016 | Niamh Louise Marriott, Digital Content Producer | No comments yet
An expert group calls for greater attention to be paid to Irritable Bowel Syndrome revealing the far-reaching personal and economic impact of the disease…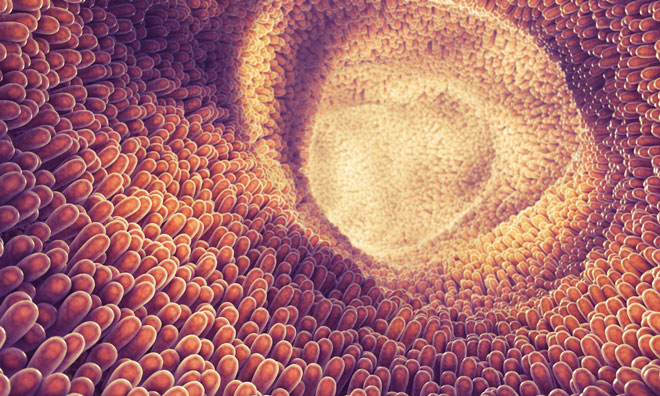 A multi-disciplinary expert group calls for greater attention to be paid to Irritable Bowel Syndrome (IBS) to bring it out of the shadows. The IBS Global Impact Report is launched at United European Gastroenterology Week and examines published studies on the direct and indirect costs of IBS. It reveals the far-reaching personal and economic impact of the disease, which represents a financial burden comparable to congestive heart failure.
"The report paints an alarming picture of the impact of IBS on individuals and the economy, which is vastly underestimated," said Professor Corsetti, University of Nottingham.  "Our hope is that the report will stimulate discussion among healthcare professionals, commissioners and patient groups with the aim of taking practical steps to improve the diagnosis and treatment of IBS."
Studies in the report show that it may take up to an average of 4 years for a patient to receive a positive diagnosis of irritable bowel syndrome and in Europe, 63-84% of IBS patients undergo diagnostic procedures which may be unnecessary. Upon diagnosis there is no universally accepted standard of care and treatment often focuses on controlling specific symptoms, rather than the whole disease.
Urgent changes needed
The expert steering committee behind the report is now calling for the following changes:
Greater uniformity and efficiency in the care of patients with IBS
Simple evidence-based management guidelines to help doctors diagnose and treat IBS patients
Management of IBS as one disease with a collection of symptoms rather than focusing only on a single dominant symptom
State of the art studies that examine the management of IBS to facilitate an evidence-base approach to IBS care in the future
More multi-country research to provide decision-makers with an accurate picture of the direct and indirect costs of IBS to society
A greater healthcare professional understanding of the impact of IBS on patients' productivity at work which can be a crucial indicator of their disease severity
Greater consideration of IBS models of care, which directly resources to those patients with the highest need.
IBS is a chronic functional bowel disease characterised by symptoms of abdominal pain and/or discomfort associated with altered bowel habits, in the absence of a structural or organic cause.
With an estimated global prevalence of 11.2%, IBS predominantly affects adults of a working age. While reported levels of healthcare resource utilisation are likely to be underestimated due to under diagnosis, the report highlights that this burdensome disease puts considerable strain on healthcare resources and accounts for up to 50% of gastroenterology consultations.
"Existing guidelines – including the recent Rome IV Diagnostic Criteria – provide greater clarity and direction around the classification of IBS, but there is also a need for simple guidelines that can be used by doctors in everyday clinical practice. Such guidelines will help doctors diagnose IBS and manage patients with more certainty," said Professor Jan Tack, University of Leuven.
 "The patient experience of IBS varies by symptoms and disease severity," commented Professor Jean-Marc Sabaté, Co-Founder of Association pour les Patients Souffrant du Syndrome de l'Intestin Irritable. "This report highlights the need for a patient-centric approach to diagnosing and treating IBS.  Patients should be encouraged to talk to their doctors about the impact of IBS on their day-to-day lives – including in the workplace – as this is an important measure of their disease severity.  More patient support tools and new models of care may help to direct resources to those patients with the highest need."
"The Global Impact of IBS Report" is a comprehensive review of 165 studies conducted between 1995 and 2016 on the impact of IBS, authored by an expert steering committee and supported by Allergan.