Pharma Parallel Trade: beyond Brexit and EU falsified medicine directive
Over 90 senior leaders in parallel trade will meet in London in February 2017 to discuss upcoming trends and share best practices…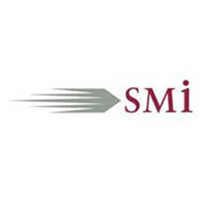 Over 90 senior leaders in parallel trade will meet in London in February 2017 to discuss upcoming trends and share best practices.
With Brexit and the new EU Falsified Medicine Directive, what does the future hold for parallel trade? SMi's Parallel Trade conference will be returning to London next February 6th-7th, for its 11th year, to discuss short term and long term concerns of pharma manufacturers, regulators and parallel traders. They will engage in an interactive debate and discuss how to keep abreast of the current trends and how to overcome all challenges.
Parallel Trade 2017 official website is www.parallel-trade.com/drugtargetreview     
Dr Rick Greville, Director Wales and Director Distribution & Supply for The Association of the British Pharmaceutical Industry will be speaking on "The European Commission's Falsified Medicines Directive – recent updates". Dr. Greville will discuss what progress has been made since February 2016 and what the market participants need to know about "product information templates", and much more.
Other key topics to be discussed during the 2-day conference are: What will Brexit mean for parallel trade to and from the UK? Parallel Trade 101 – Which factors determine the flow of pharmaceutical products in Europe? Beyond pharmaceutical products – parallel imports of medical devices. The Patient's perspective.
The event programme also features three panel debates on: Shortages; Challenges and opportunities for parallel traders; Technology & new trends; and two exclusive post conference workshops on "Understanding IP and competition law issues in parallel trade" (Hosted by Kathy Osgerby, Associate and Karoline Zwierzynska, Associate, Arnold & Porter (UK) LLP) and "Parallel Trade – Management Strategies" (Hosted by Janice Haigh, Practice Leader, Market Access, Quintiles).
For further information please refer to www.parallel-trade.com/drugtargetreview     
Expert Speakers Line up for 2017 includes: The Association of the British Pharmaceutical Industry (Dr Rick Greville, Director Distribution & Supply), Shire International GmbH (Eric Noehrenberg, Director, Regional Market Access Lead, Latin America), Delfarma (Tomasz Dzitko, President), European Association for Euro-Pharmaceutical Companies (Heinz Kobelt, Director European Affairs), ISPOR (Vladimir Zah, Health Economics Consultant), Abacus Medicine (Flemming Wagner, CEO), IMS Health (Alexey Savin, Principal Russia and CIS), Arnold & Porter (UK) LLP (Kathy Osgerby, Associate, and Karoline Zwierzynska, Associate), Europe Economics (Dermot Glynn, Senior Advisor),  European Alliance for Access to Save Medicines (Mike Isles, Executive Director), Research Health (Dr Andrew Stainthorpe, Director Market Access and Managed Entry) and many more.
The complete 2-day event programme is available for complimentary download at www.parallel-trade.com/drugtargetreview     
Latest confirmed attendees include senior representatives from MHRA, Astellas Pharma, AstraZeneca, Teva UK, Vifor Pharma, Janssen Pharmaceutica NV, Napp Laboratories, Kantar Health, Ferring Pharmaceuticals, LEO Pharma, AstraZeneca Czech Republic, Swedish Orphan Biovitrum AB, Amgen, Novartis Pharmaceuticals, Novartis Turkey, LEO Pharma, Johnson & Johnson, Novo Nordisk Pharma, Daiichi Sankyo Europe GmbH, Sunovion Pharmaceuticals Europe Ltd and many more.
Feedback from past attendees of SMi Group's Parallel Trade: "Interesting conference, generating a good debate from all sides", "Great conference! Audience very enthusiastic and actively participating in discussions", "Very good discussing about pricing issues and competition", "Overall, a very positive experience!", "The best Parallel Trade conference of the last 5 years!".
11th annual Parallel Trade
6-7 February 2017, Holiday Inn Kensington Forum, London, UK
www.parallel-trade.com/drugtargetreview     
Sponsorship, Exhibition contact: Alia Malick, +44 (0) 207 827 6168, [email protected]
Delegates/Group contact: Fateja Begum, +44 (0) 207 827 6184, [email protected]
Media Contact: [email protected]