Waters unveils global mass spectrometry headquarters in the UK's North West
Waters Corporation (NYSE: WAT) today celebrated the official opening of its new, custom-built mass spectrometry headquarters in Wilmslow, UK, confirming the company's commitment to innovation and the expanded usage of mass spectrometry…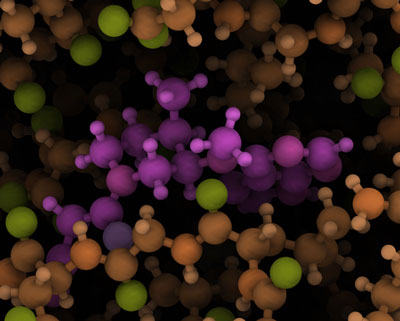 Waters Corporation (NYSE: WAT) today celebrated the official opening of its new, custom-built mass spectrometry headquarters in Wilmslow, UK, confirming the company's commitment to innovation and the expanded usage of mass spectrometry.
The facility has been designed and equipped to accelerate innovation in the field of mass spectrometry – a sophisticated analytical laboratory technology that is entrenched in our everyday lives. The technology enables scientists to analyze tiny quantities of substances and chemical components, often within complex mixtures, to find out what they are composed of at the molecular level.  The technique applies to a spectrum of fields and has a huge impact on our quality of life, safeguarding our food and water supplies, protecting the environment and advancing healthcare.
Brian Smith, Vice President of Mass Spectrometry Operations at Waters® commented: "Our new Waters Mass Spectrometry Headquarters in Wilmslow marks our continued investment in the region and dedication to the North West. The new facility has been specially designed to enhance collaboration and drive innovation, building on the research and scores of patents that we have already accomplished in the field, right at the heart of where mass spectrometry first began, here in Manchester.
The Right Honourable George Osborne MP, Chancellor of the Exchequer commented on the new facility: "I am delighted to open the new Waters Corporation offices in Wilmslow, after I helped perform the ground-breaking back in June 2012. It is a fantastic site that provides many excellent local jobs and I wish them every success here in the future."
The new site is the latest in a network of specialist technology and engineering firms in the North West that continue to lead the field of mass spectrometry. The region's rich history started with John Dalton's Atomic Theory in the early 1800's, which laid the foundations for mass spectrometry to develop. The North West is now seen as a global research and development hub for the specialist technique, with innovations here making their way into laboratories around the world.
The new headquarters, which took less than two years to construct from ground-breaking to completion, brings together Waters' existing mass spectrometry centres in the region consisting of more than 500 employees. The 2313m² building includes state of the art customer demonstration laboratories, research and development capabilities and an expanded manufacturing capacity. The site was constructed to the 'Very Good' BREEAM rating, with sustainability elements built throughout, including rain water harvesting tanks, solar panels and heat recovery systems. What's more unusual is that the site also is home to a number of Pipistrelle bats. The bats were found during the initial site survey, and now enjoy a newly built bat house onsite as part of Waters commitment to sustaining the local area.
Waters' mass spectrometry technologies have advanced significantly over the past few years, especially with the introduction of a new range of more advanced instruments, such as the SYNAPT® and Xevo® ranges of mass spectrometers.