BerGenBio receives orphan-drug designation from FDA for BGB324 in the treatment of acute myeloid leukaemia
Posted: 19 November 2014 | BerGenBio
BerGenBio AS, an oncology biopharmaceutical company, announces that the US Food and Drug Administration (FDA) has granted orphan-drug designation for BGB324 for treatment of acute myeloid leukaemia (AML)…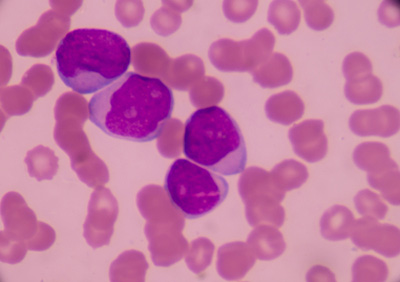 BerGenBio AS, an oncology biopharmaceutical company, today announces that the US Food and Drug Administration (FDA) has granted orphan-drug designation for BGB324 for treatment of acute myeloid leukaemia (AML).
Earlier this month BerGenBio announced that the first patient has been dosed in its multi-centre Phase 1b trial of BGB324, a selective inhibitor of Axl, in patients with AML. The two part trial will primarily investigate the safety and tolerability of BGB324 when administered as a single agent and in combination with a standard-of-care drug (cytarabine); secondary endpoints will also explore evidence of clinical response and assess novel biomarkers. The study will be conducted at six sites in Norway, Germany and the United States. BerBenBio expects data to be available from this trial in 2015. Additional clinical trials with BGB324 in non-small cell lung cancer are in preparation.
AML is an aggressive cancer of the blood and bone marrow characterised by the rapid growth of abnormal white blood cells that accumulate in the bone marrow and prevent the production of other normal blood cells. It is estimated that about 1 in 227 men and 1 in 278 women will be diagnosed with AML during their lifetime1 and in the United States the five-year overall survival is 24%2.
Richard Godfrey, Chief Executive Officer of BerGenBio, commented:
"The FDA's decision to grant BerGenBio orphan-drug status for BGB324 is a significant milestone for the Company and recognises the need for innovative new ways to treat AML. The designation will give BerGenBio access to various development incentives from the Agency, including tax credits for qualified clinical testing. Additionally BerGenBio will be exempt from prescription drug user fees for BGB324 for this indication and, if the drug receives marketing approval, it will enjoy seven years of market exclusivity in the United States."
http://www.cancer.org/cancer/leukemia-acutemyeloidaml/detailedguide/leukemia-acute-myeloid-myelogenous-key-statistics (last accessed 19.11.14)
 http://www.cancer.net/cancer-types/leukemia-acute-myeloid-aml/statistics (last accessed 19.11.14)