Bristol-Myers Squibb and Five Prime Therapeutics to evaluate combination of Opdivo (nivolumab) and FPA008 in six tumor types
Posted: 24 November 2014 | Bristol-Myers Squibb
Bristol-Myers Squibb and Five Prime Therapeutics have announced exclusive clinical collaboration to evaluate the combination of investigational immunotherapies Opdivo (nivolumab) and FPA008 in six tumor types…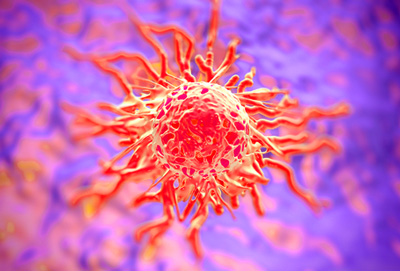 Bristol-Myers Squibb Company and Five Prime Therapeutics, Inc. today announced that they have entered into an exclusive clinical collaboration agreement to evaluate the safety, tolerability and preliminary efficacy of combining Opdivo (nivolumab), Bristol-Myers Squibb's investigational PD-1 (programmed death-1) immune checkpoint inhibitor, with FPA008, Five Prime's monoclonal antibody that inhibits colony stimulating factor-1 receptor (CSF1R). The Phase 1a/1b study will evaluate the combination of Opdivo and FPA008 as a potential treatment option for patients with non-small cell lung cancer (NSCLC), melanoma, head and neck cancer, pancreatic cancer, colorectal cancer and malignant glioma. Bristol-Myers Squibb has proposed the name Opdivo, which, if approved by health authorities, will serve as the trademark for nivolumab.
Opdivo and FPA008 are part of a new class of cancer treatments known as immunotherapies that are designed to harness the body's own immune system to fight cancer. Opdivo is approved in Japan for the treatment of patients with unresectable melanoma, and is being developed in multiple tumor types in more than 50 clinical trials. FPA008, in development as a potential treatment for rheumatoid arthritis (RA) and solid tumors, has initiated dosing for a Phase 1 clinical trial in RA. Preclinical data suggest that combining antibodies targeting PD-1 and CSF1R may lead to an enhanced anti-tumor immune response compared to either approach alone in treating cancer.
"This collaboration supports our strategy to expand the clinical development of Opdivo, including novel combination regimens and across numerous tumor types," said Michael Giordano, senior vice president, Head of Development, Oncology, Bristol-Myers Squibb. "We are excited to build upon our existing relationship with Five Prime Therapeutics in immuno-oncology, and explore the full potential of Opdivo and FPA008 in multiple tumor types."
"We are pleased to establish a second collaboration with Bristol-Myers Squibb in the area of immuno-oncology," said Lewis T. "Rusty" Williams, M.D., Ph.D., president and chief executive officer of Five Prime. "Their vision aligns with our commitment to advancing promising immune-modulating targets, alone or in combination, to create next-generation immunotherapies for cancer patients. We look forward to initiating this study and expanding the development of FPA008 as a potential immunotherapy for these six types of cancer."
Under the terms of this agreement, Bristol-Myers Squibb will make a one-time payment of $30 million to Five Prime and will be responsible for study costs. Five Prime will conduct the clinical trial, which is expected to begin in 2015. The agreement provides for exclusivity with respect to the development, with a collaborative partner, of combination regimens of anti-PD-1/PDL1 antagonists together with an anti-CSF1R antagonist. Bristol-Myers Squibb will have a time-limited right of first refusal subject to certain conditions if Five Prime wishes to seek a partner for FPA008.