Roche enters a broad strategic collaboration with Foundation Medicine in the field of molecular information in oncology
Posted: 12 January 2015 | Roche
Collaboration leverages both companies' strengths to advance the progress of personalized treatments for patients with cancer…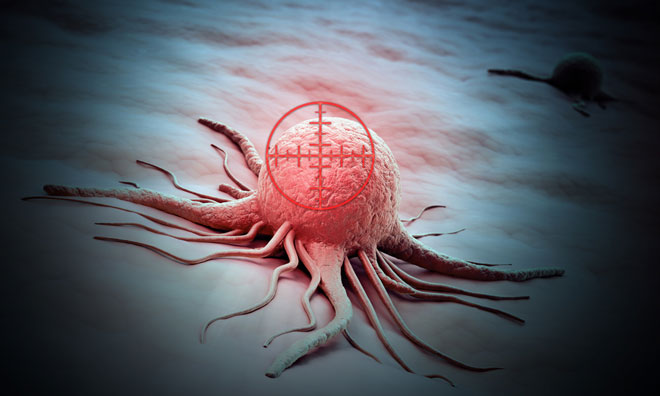 Roche (SIX: RO, ROG; OTCQX: RHHBY) and Foundation Medicine, Inc. (NASDAQ: FMI) announced today that they will enter into a broad strategic collaboration to further advance FMI's market-leading position in molecular information and genomic analysis while providing Roche a unique opportunity to optimize the identification and development of novel treatment options for cancer patients.
"We are very pleased to enter into this collaboration with FMI, which has the potential to improve both the development of medicines and patient care," said Daniel O'Day, COO of Roche Pharma. "By combining FMI's pioneering approach to genomics and molecular information with Roche's expertise in the field of oncology, we can bring personalized healthcare in oncology to the next level."
The emerging field of molecular information and genomic analysis will play an increasingly important role for future medicines and diagnostic solutions, in particular for cancer patients. FMI supports physicians by providing comprehensive molecular information to characterize a tumor that is being matched with approved targeted therapy options and novel treatments under development. Understanding the comprehensive genomic profile of a cancer patient's disease will enable better personalized healthcare solutions to optimize treatment outcomes for patients.
"We are excited to announce this strategic collaboration with Roche, which will help accelerate our business, and importantly, represents significant potential for individuals with cancer around the world. We believe that putting molecular information at the center of cancer care will help transform the delivery of care for patients and speed the pace of drug discovery and development," said Michael J. Pellini, M.D., President and Chief Executive Officer of Foundation Medicine. "The structure of our agreement with Roche also allows us to maintain the entrepreneurial spirit at Foundation Medicine and ensures that our business model, network of partnerships and objectives are not altered."
Novel approaches to R&D, Product Development and Commercialization
Under the terms of the R&D collaboration agreement, Roche is committing to R&D funding of potentially more than USD 150 million for a minimum of five years and will contribute its expertise and breadth in oncology. FMI will continue to operate independently and will contribute its experience in the development of comprehensive genomic profiling tests for oncology. The initial focus of the R&D collaboration will be on developing genomic profile tests for cancer immunotherapies and for continuous blood-based monitoring.
Roche will be able to utilize FMI's proprietary molecular information platform to standardize clinical trial testing. This aspect of the relationship is designed to enable comparability of clinical trial results for R&D purposes, and ultimately in the clinic. FMI's pharmaceutical business will not be impacted and could be enhanced as FMI capabilities increase with the investments and experience in working with Roche as a customer.
The R&D collaboration and FMI's current and future tests are expected to deliver insights to support development of combination therapies, novel targets, more accurate patient population identification and inclusion in clinical trials, and next generation companion diagnostics. The intention is to improve decision making and support optimization of patient care as oncology management becomes more complex.
In addition to the R&D collaboration, both parties also agreed to a commercial collaboration agreement designed to broaden FMI's position across clinical and molecular information markets. Specifically, Roche will obtain rights ex-US (under the FMI brand) to existing FMI products, as well as to future co-developed products. In the U.S., Roche will engage its U.S. medical education team in providing medical information to pathologists.
The collaboration agreements will become effective upon the completion of Roche's direct investment in FMI and the tender offer, as described below.
Transaction Structure and Governance
Under the terms of the contemplated transaction, Roche will invest USD 250 million in FMI at a per share issuance price of USD 50 (5 million shares) to fund FMI operations and development. In addition, Roche will commence a tender offer at a per share price of USD 50, which, when combined with Roche's direct investment in FMI, will result in Roche owning a minimum of 52.4% and a maximum of 56.3% of FMI on a fully diluted basis. The offer price constitutes a 109% premium over the closing price of last Friday, January 9, 2015.
The completion of Roche's direct investment in FMI, and the successful outcome of the tender offer, as well as the execution of the collaboration agreements are all cross-conditional subject to Foundation Medicine shareholder approval, clearance under the Hart-Scott-Rodino Antitrust Improvements Act and other customary closing conditions.
The transaction has been unanimously approved by the FMI Board of Directors. In addition, Third Rock Ventures, Kleiner Perkins Caufield & Byers and Google Ventures, three shareholders owning a combined approximate 31% of FMI equity, have entered into a support agreement pursuant to which they have each committed to vote in favor of the transaction and to tender at least a majority of their shareholdings in the tender offer.
Upon the closing, FMI's board of directors will be increased to 9 directors and will include three designees of Roche, including Daniel O'Day. Four existing independent directors of Foundation Medicine and Michael Pellini, MD, will continue as directors and one new independent director will be added. It is anticipated that Alexis Borisy will remain Chairman.
The transaction is expected to close in the second quarter of 2015
Citi is acting as financial advisor to Roche and Davis Polk & Wardwell LLP is acting as legal counsel to Roche. Goldman, Sachs & Co. is acting as financial advisor to FMI and Goodwin Procter LLP is acting as legal counsel to FMI.
Related organisations
Roche