Rigontec GmbH Appoints Dr. Christian Schetter as CEO
Posted: 5 February 2015 | Rigontec GmbH
Rigontec GmbH, a privately held biopharmaceutical company developing RNA-based immunotherapeutics for the treatment of cancer and viral diseases, announces the appointment of Dr. Christian Schetter as CEO…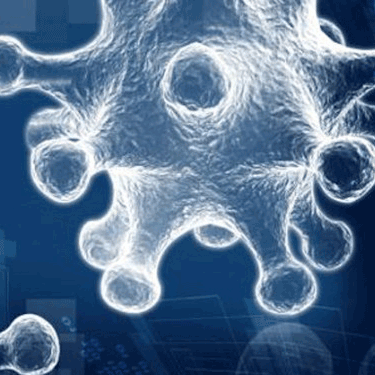 Rigontec GmbH, a privately held biopharmaceutical company developing RNA-based immunotherapeutics for the treatment of cancer and viral diseases, today announces the appointment of Dr. Christian Schetter as CEO.
Dr. Schetter joins Rigontec from Neovii Biotech GmbH, previously Fresenius Biotech GmbH, where he was President & CEO. During his tenure one antibody product was brought to market and the indication for another product expanded. Dr. Schetter was instrumental in selling Fresenius Biotech to the Neopharm Group to form Neovii Biotech and positioning it as a successful standalone business.
Prior to joining Fresenius, Dr. Schetter was Senior Vice President, European Operations of Coley Pharmaceutical Group, Inc, a pioneer in the development of immunostimulatory oligonucleotides, and served as Managing Director of Coley GmbH. He was part of the leadership team which built Coley Pharmaceuticals from inception through multiple financing rounds, a NASDAQ IPO and, following a number of significant pharma deals, to a trade sale to Pfizer in 2007.
Dr. Schetter joined Coley from the Max Planck Institute in Martinsried, Germany. He received his undergraduate degree and PhD from the University of Cologne and did postdoctoral research in oncology and virology at the Scripps Research Institute in La Jolla, California. He is a member of the Executive Board of BIO Deutschland, the German biotech business association.
Dr. Schetter said: "I am convinced immunotherapy will become one of the key treatment options for cancer patients and Rigontec's technology has the potential to be a major force in this space. Rigontec's proprietary structures target the RIG-I receptor in a highly specific and effective manner leading to immunogenic cell death of tumor cells, making the tumor microenvironment foster anti-tumor immunity, and establishing long lasting systemic immune memory. This is a potentially revolutionary technology and I look forward to working with the founders, investors and management to put in place the strategy and team to deliver on its promise."
Gunther Hartmann, co-founder and Chairman of the Board of Rigontec, said: "We are delighted to welcome Christian as CEO of Rigontec. He has exceptional experience in the development of innovative technologies, including immune products, great specific expertise in immunostimulatory oligonucleotides, a proven track record in fundraising and corporate development, and an academic background which is highly relevant to our business. We have no doubt he will play a significant role in advancing our technology and ensuring that ultimately its benefits are available to cancer patients."