Nobel Laureate's stem cell company Cell Therapy Limited sets new crowdfunding record raising £691,000 on Crowdcube
Posted: 9 February 2015 | Cell Therapy Ltd
UK biotech company Cell Therapy Limited has raised over £691,000 on Crowdcube to fund its breakthrough stem cell medicine, Heartcel™, which regenerates heart muscle to treat heart failure…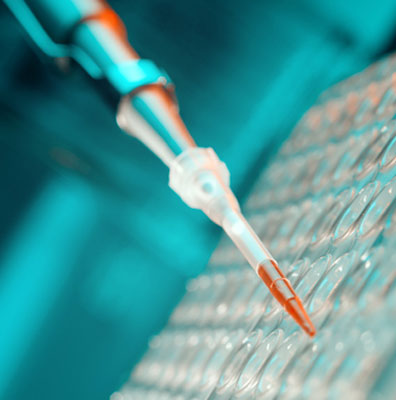 UK biotech company Cell Therapy Limited (Cell Therapy) has raised over £691,000 on Crowdcube to fund its breakthrough stem cell medicine, Heartcel™, which regenerates heart muscle to treat heart failure.
Cell Therapy founder and Nobel Laureate Prof. Sir Martin Evans has been appointed President with Lord Digby Jones appointed Chairman, and Mark L W Hughes, BSc, MBA and FCA, as Chief Financial Officer.
The Crowdcube funding was raised from more than 300 investors, and is 277% of the company's original target. The sum was achieved in just 10 days, generating an imputed valuation of £75m, a UK record for crowdfunding and a world record for biotech crowdfunding.
Heartcel™ – which is administered as a simple injection by a cardiac surgeon – successfully completed clinical trials in 2014, and is scheduled to launch commercially in 2016.
Cell Therapy was co-founded in 2009 by Professor Sir Martin Evans, winner of the 2007 Nobel Prize for Medicine and Physiology for his pioneering work in discovering stem cells, and CEO Ajan Reginald, former Global Head of Emerging Technologies at Roche Pharma. Sir Martin as President and Chief Scientific Officer leads the team of scientists who discovered and developed the medicine.
Lord Digby Jones, former UK Minister of Trade and Industry, joined the company as an investor and adviser in 2014.  Lord Jones is also Chairman of Triumph Motorcycles, and serves as a senior adviser to BP, JCB and Jaguar Land Rover.
Mark L W Hughes, Chief Financial Officer, has over 20 years' experience of financial leadership of AIM and main market listed technology companies.  Most recently, Hughes worked for Mediawatch plc, an AIM listed international biotechnology and diagnostics company. Previous roles include CFO and senior finance roles of main market companies.
Ajan Reginald, CEO of Cell Therapy, commented on the crowdfunding: "Regenerative medicines like Heartcel have the potential to revolutionise medicine for everyone, so crowdfunding was the perfect way to offer the widest possible access to invest in Cell Therapy. 
"We are delighted with the appointments of Digby as Chairman and Mark as Chief Financial Officer – their experience complements Cell Therapy's world-class scientific and pharmaceutical leadership team and enables us to accelerate the company's development."
Heart failure affects 20 million people in the US, Europe and Asia, and the pharmaceutical market for treatments is worth US$10bn. The investment raised by Cell Therapy through Crowdcube will be used for the development and manufacture of Heartcel™.
Luke Lang, co-founder of Crowdcube, said: "It's exciting to see crowdfunding investors backing a sophisticated British Biotech company like Cell Therapy. The appetite to invest in businesses that address highly complex problems is increasing across alternative finance platforms."
Heartcel™ is unique in its ability to regenerate damaged heart tissue. When scarring of the heart muscle caused by heart attack or heart failure is not treated, the heart deteriorates further, often resulting in death within 10 years and in severe heart failure often within 2 years. Heartcel™ encompasses a new stem cell therapy that regenerates the heart – potentially reducing scarring to improve heart function and quality of life and, ultimately, reducing mortality rates.