Phico Therapeutics receives Translation Award to advance its SASPject™ PT4 aimed at Escherichia coli and Klebsiella pneumoniae towards clinical trials
Posted: 9 March 2015 | Phico Therapeutics
Phico Therapeutics, a biotechnology company developing a novel platform technology for a new generation of antibiotics aimed at overcoming antibacterial resistance, has been awarded a £2.25M Translation Award by the Wellcome Trust to develop its SASPject™ PT4 antibiotic, aimed at Escherichia coli and Klebsiella pneumoniae…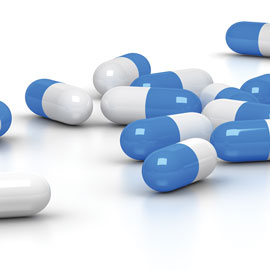 Phico Therapeutics, a biotechnology company developing a novel platform technology for a new generation of antibiotics aimed at overcoming antibacterial resistance, has been awarded a £2.25M Translation Award by the Wellcome Trust to develop its SASPject™  PT4 antibiotic, aimed at Escherichia coli and Klebsiella pneumoniae.
SASPject™'s PT4 is targeted at E. coli and K. pneumoniae, including multi-drug resistant strains. The Translation Award will support Phico's development of the product and pre-clinical efficacy testing, together with development of a scalable manufacturing process.
SASPject™ is a novel approach which has the potential to provide a number of significant advantages over traditional antibiotics. These include a unique mode of action which makes it unlikely that the bacteria will be able to develop resistance to its antibacterial protein. It also has the ability to target any selected bacteria, including those that are multi-antibiotic resistant.
pneumoniaeand E. coliare examples of Enterobacteriaceae, a normal part of the human gut bacteria. However, in an infection, this group of bacteria can be particularly difficult to treat because they can have high levels of resistance to many antibiotics, including the so-called antibiotics of last resort, the carbapenems, giving rise to the name Carbapenem-resistant Enterobacteriaceae, or CRE. This superbug contributed to two deaths in a recent Los Angeles outbreak and, according to one report, can kill up to half of all infected patients.1
The aim of Wellcome Trust Translation Awards is to develop innovative and groundbreaking new technologies in the biomedical area and, particularly in areas of high unmet medical need.  Projects must have already demonstrated proof of principle, supported by experimental data.
Dr Heather Fairhead, Chief Executive Officer of Phico Therapeutics, commented: "This Translation Award from the Wellcome Trust is an important validation of our SASPject™ technology, which we believe holds the potential to be a powerful new tool in the war against antimicrobial resistance.
"This award will enable us to advance PT4 towards clinical trials and to develop a scalable manufacturing process, and we look forward to beginning work on the project."
Source: Centers for Disease Control and Prevention