TATAA Biocenter introduces partnership with Qlucore to use Qlucore Omics Explorer in its Next Generation Sequencing courses
Posted: 10 March 2015 | TATAA Biocenter and Qlucore
TATAA Biocenter, the world's premier organizer of hands-on training in molecular diagnostics and Europe´s leading provider of genomic services, has announced a partnership with Qlucore for the analyses of Next Generation Sequencing (NGS) data…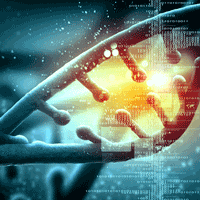 TATAA Biocenter, the world's premier organiser of hands-on training in molecular diagnostics and Europe's leading provider of genomic services, has announced a partnership with Qlucore for the analyses of Next Generation Sequencing (NGS) data.
TATAA will use Qlucore's Omics Explorer software when providing NGS data analyses for its clients and the program will also be used in TATAA Biocenter's popular NGS training courses.
"We always seek collaboration with the best providers for our training courses and Qlucore is both a powerful and easy to use next-generation bioinformatics tool" says Kristina Lind, coordinator of TATAA Biocenter's hands-on training program.
"Our clients request professional support with the entire NGS workflow from sample preparation, quality control, library preparation, sequencing and data analysis." says Ellen Hanson, head of TATAA Biocenter's NGS services, "With Qlucore Omics Explorer we provide our clients access to the most powerful analyses methods and offer comprehensive data and statistical analyses based on the latest validated approaches."
Carl-Johan Ivarsson, Qlucore President comments "We are delighted to announce this partnership with TATAA Biocenter which will expand the reach and open up new opportunities for Qlucore Omics Explorer."