Confluence Pharmaceuticals signs co-development and marketing agreement with AOP Orphan for Fragile X Syndrome drug
Posted: 23 March 2015 | Victoria White
Confluence and AOP have signed an agreement to co-develop and market a product for the treatment of Fragile X Syndrome in Europe and the Middle East…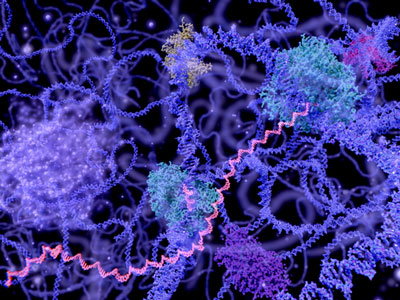 Confluence Pharmaceuticals and AOP Orphan Pharmaceuticals AG (AOP) have signed a definitive agreement to co-develop and market Confluence's lead asset, a product for the treatment of Fragile X Syndrome (FXS) in Europe and the Middle East.
Confluence is a biopharmaceutical company focused on developing therapeutic treatments for Fragile X Syndrome and Autism Spectrum Disorders. AOP is an Austrian based company specialising in the development and marketing of medicines for rare and complex diseases.
Confluence has received Orphan Designation in both Europe and the United States for its lead product. With Orphan Designation and pre-IND guidance, the two companies anticipate an accelerated regulatory path to approval for FXS. In addition, the companies may qualify for several important benefits such as administrative and procedural assistance, smaller clinical trial sizes, fee reductions and exemptions from administrative expenses, prolonged market exclusivity upon approval and facilitated market access based on Health Technology Assessments of Orphan Drugs.
Agreement to benefit Fragile X patients
 "The relationship we have established with AOP is an exciting opportunity for Confluence to leverage AOP's knowledge and expertise in Europe and the Middle East to accelerate this breakthrough treatment for the benefit of Fragile X patients," said Confluence President and Founder Steven Johns.  Today, Fragile X patients have no approved treatment for the core social and communication impairments.
Commenting on today's announcement, Dr. Rudi Widmann, Chief Executive Officer of AOP, said, "The cooperation between AOP and Confluence will allow AOP to further its mission for finding and developing therapies for rare diseases. AOP has a unique record of developing and distributing products for rare and complex diseases, and Confluence will benefit from AOP's access to treatment centres and its long term expertise in commercializing drugs for rare and complex diseases."
Fragile X Syndrome (FXS) is associated with an array of intellectual and emotional disabilities impacting 180,000 individuals in the U.S. and 213,000 in Europe. FXS is often accompanied by anxiety, attention-deficit disorder, aggression, seizures, self-injurious behavior and physical deficits. The cause of FXS has been linked to a genetic mutation of the X Chromosome leading to a decreased or absent level of fragile X mental retardation protein (FMRP). FXS is the most common inherited form of mental impairment and the most known cause of Autism.
For more information on AOP Orphan Pharmaceuticals AG, please visit aoporphan.at.
For more information on Confluence Pharmaceuticals, Inc., please visit confluencepharma.com.