MSD and Intrexon announce agreement for the development and commercialisation of CAR-T cancer therapy
Posted: 31 March 2015 | Victoria White
Merck Serono and Intrexon Corporation have announced an exclusive collaboration and license agreement to develop and commercialise CAR-T cancer therapies…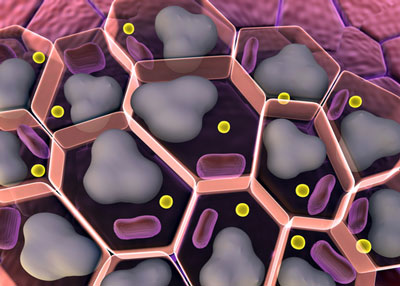 Merck Serono, the biopharmaceutical business of Merck, and Intrexon Corporation have announced an exclusive strategic collaboration and license agreement to develop and commercialise Chimeric Antigen Receptor T-cell (CAR-T) cancer therapies.
This collaboration advances Merck Serono's comprehensive, science-driven strategy to develop innovative therapies that modulate the immune system's natural ability to fight tumours.
"The collaboration with Intrexon underlies Merck Serono's focus on innovation, and enhances its R&D technology portfolio in immuno-oncology," says Belen Garijo, President and CEO of Merck Serono. "Moreover, it showcases Merck Serono's commitment to developing therapies that have the potential to significantly evolve the way cancer is treated."
CAR-T therapy enhances Merck Serono's R&D technology portfolio in immuno-oncology
CAR-T cells are genetically engineered T-cells with synthetic receptors that recognize a specific antigen expressed on tumour cells. When CAR-T cells bind to a target, an immunological attack against the cancer cells is triggered. Utilizing Intrexon's cell engineering techniques and RheoSwitch® platform, the collaboration aims to develop leading-edge products that empower the immune system in a regulated manner to overcome the current challenges of CAR-T therapy.
The agreement provides Merck Serono exclusive access to Intrexon's proprietary and complementary suite of technologies to engineer T-cells with optimized and inducible gene expression, as recently strengthened by a license agreement with the University of Texas MD Anderson Cancer Center. Intrexon will be responsible for all platform and product developments until IND filing. Merck will nominate targets of interest for which CAR-T products will be developed. Merck will also lead the IND filing and pre-IND interactions, clinical development and commercialisation. In addition, Intrexon has the opportunity to explore targets independently, granting Merck opt-in rights during clinical development.
"Merck is an ideal partner in CAR-T for us because of their long-term perspective, extraordinary character, worldwide reach and commitment to leadership in immuno-oncology," says Randal J. Kirk, Chairman and CEO of Intrexon. "We look forward to working together to benefit patients through the creation of a leading franchise in this very promising field."
For more information about Merck Serono, please visit www.merckserono.com.