Hydra Biosciences and Boehringer Ingelheim collaborate to research treatments for renal diseases and disorders
Posted: 14 April 2015 | Victoria White
Hydra Biosciences and Boehringer Ingelheim have entered into a research collaboration with a primary focus on the treatment of renal diseases and disorders…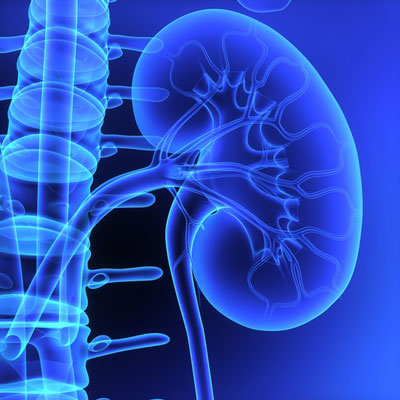 Hydra Biosciences and Boehringer Ingelheim have entered into a worldwide research collaboration and license agreement to identify small-molecule TRP inhibitors, with a primary focus on the treatment of renal diseases and disorders.
"This partnership between Boehringer Ingelheim and Hydra Biosciences provides an excellent opportunity to maximize the potential of novel targets that may offer meaningful improvements in the treatment of chronic kidney diseases and other related diseases and disorders. Boehringer Ingelheim's long track record of research, development and commercialization success makes them the perfect partner for this program," said Russell Herndon, President and CEO of Hydra Biosciences.
Hydra Biosciences and Boehringer Ingelheim are also collaborating to research TRPC4/5 inhibitors
Last year, Boehringer Ingelheim and Hydra Biosciences began collaborating to research and develop small-molecule TRPC4/5 inhibitors for the treatment of central nervous system (CNS) diseases and disorders.
"This new collaboration agreement with Hydra Biosciences reflects the importance and value Boehringer Ingelheim places in developing strong research partnerships to discover new treatments for renal diseases and related disorders," said Dr. Michel Pairet, Senior Corporate Vice President of Research and Non-clinical Development at Boehringer Ingelheim. He added, "We are very excited to be able to continue to work together with Hydra Biosciences. Renal diseases and disorders are of increasing importance to Boehringer Ingelheim as part of our CardioMetabolic Diseases Research area, and our dedicated renal disease research unit based in Ridgefield, CT, USA, is constantly expanding its network of partnerships in this field."
Under the terms of the collaboration agreement, the companies will work together to identify and advance candidate inhibitors. Boehringer Ingelheim is responsible for the global development and commercialization of the inhibitors that come from the collaboration. Hydra will receive an undisclosed upfront payment, additional research funding, and the Company is eligible to receive milestone payments and tiered royalty payments on future product sales.
For more information about Hydra Biosciences, please visit www.hydrabiosciences.com.
For more about Boehringer Ingelheim, please visit www.boehringer-ingelheim.com.