Epizyme presents preclinical research on CARM1 and PRMT6
Posted: 21 April 2015 | Victoria White
Epizyme has presented data on two epigenetic targets, CARM1 and PRMT6, in its pioneering therapeutic pipeline at the AACR Annual Meeting 2015…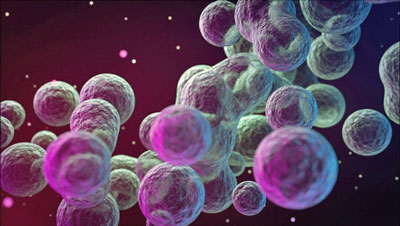 Epizyme, a clinical stage biopharmaceutical company creating novel epigenetic therapies for cancer patients, has presented data on two epigenetic targets in its pioneering therapeutic pipeline at the American Association for Cancer Research (AACR) Annual Meeting.
Epizyme presented a poster illustrating the first examples of structures of histone-derived peptides bound to CARM1 (also known as PRMT4), a histone methyltransferase implicated in a variety of solid tumours and haematologic malignancies. Additionally Epizyme presented a second poster with data revealing a kinetic mechanism of CARM1 and its preference for methylating sites on peptide substrates.
Increased CARM1 expression observed in a number of cancers
Increased CARM1 expression has been observed in a number of cancers making it a potential target for drug discovery efforts. CARM1 is known to methylate a number of histone and non-histone substrates. However until now no crystal structures of CARM1 with substrate peptides bound have been published despite success in obtaining peptide complexes for other PRMTs. The insights generated from this research will be applied to the development of compounds that have the potential to specifically inhibit the activity of CARM1.
"At Epizyme we are interested in understanding all aspects of the targets we are investigating including function mechanism and dynamics" said Robert A. Copeland Ph.D. President of Research and Chief Scientific Officer Epizyme. "By applying this approach to CARM1 we have unlocked new information that brings us closer to understanding the best way to pursue CARM1 as a therapeutic target."
On Wednesday, Epizyme will also present data on the identification of an aryl pyrazole as the first small molecule PRMT6 inhibitor created from the Company's proprietary product platform. PRMT6 is a histone methyltransferase that is overexpressed in a variety of solid tumours suggesting potential clinical utility for a small molecule inhibitor.
The compound detailed in the presentation demonstrates selectivity for PRMT6 over other PRMT family members and is suitable for use in in vitro and in vivo target validation research.
Epizyme's AACR 2015 posters will be posted at epizyme.com/publications.