Blend presents preclinical data for BTP-114 that demonstrates superiority to cisplatin in tumour growth inhibition
Posted: 22 April 2015 | Victoria White
Blend Therapeutics has presented preclinical data on it's lead product candidate, BTP-114, a novel personalised cisplatin prodrug, at AACR 2015…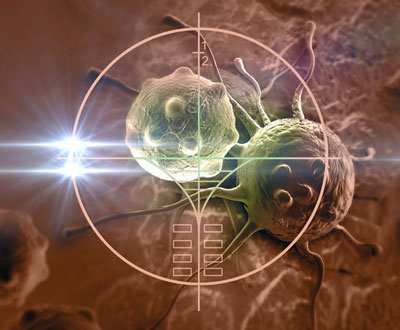 Blend Therapeutics, a biopharmaceutical company discovering and developing two distinct classes of targeted anti-cancer medicines to advance the treatment of patients with solid tumour cancers, has presented preclinical data on BTP-114 at the American Association for Cancer Research (AACR) Annual Meeting.
BTP-114, a novel personalised cisplatin prodrug, with demonstration of improved and sustained tumour growth inhibition in preclinical models as compared to cisplatin, is Blend's lead product candidate for which the company plans to file an Investigational New Drug (IND) application with the U.S. Food and Drug Administration in Q2 2015. Once administered, BTP-114 rapidly conjugates to serum albumin in blood with a high degree of specificity, and is preferentially taken up by cancer cells with certain molecular profiles, resulting in enhanced DNA damage and cell death. 
BTP-114 designed to overcome limitations of conventional platinum therapies
"We are excited by the novel mechanism of action of BTP-114 that leverages our growing understanding of disregulated cancer metabolism and the molecular underpinning of cancers, enabling the development of the first personalised platinum marking a major advance in the field of platinum anti-cancer agents," said Richard Wooster, PhD, President of Research and Development of Blend.  "Designed to overcome limitations of conventional platinum therapies which are the largest class of oncology drugs today, BTP-114 has the potential to increase the proportion of patients who respond and their duration of response to platinum-based therapies."
The data presentation at AACR describes BTP-114's novel mechanism as a platinum prodrug of cisplatin that covalently attaches to serum albumin in the blood giving a 15-fold increase in exposure and a predicted human plasma half-life of 10 days. The therapeutic dose of platinum was increased by up to 2-fold, resulting in a 15-fold increase in platinum accumulation in multiple xenograft models. BTP-114 was shown to improve efficacy in models of lung and ovarian cancer compared to cisplatin, while reducing key dose limiting toxicities of cisplatin.