Dimension Therapeutics to develop gene therapy treatments for patients with Ornithine Transcarbamylase deficiency and Glycogen Storage Disease Type Ia
Posted: 23 April 2015 | Victoria White
Dimension Therapeutics is advancing programmes to treat two rare diseases with often devastating outcomes for patients – OTC deficiency and GSDIa…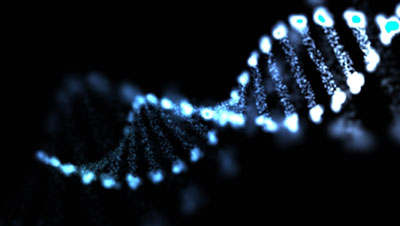 Dimension Therapeutics has announced that they are advancing programmes to treat two rare diseases with often devastating outcomes for patients and their families – Ornithine Transcarbamylase (OTC) deficiency and Glycogen Storage Disease Type Ia (GSDIa).
Both diseases, due to genetically inherited inborn errors of metabolism, usually present in the neonatal period or infancy, and can have grave effects on patients of all ages. For severe forms, there are few or no effective treatment options other than liver transplantation, leaving patients with significant unmet needs. Dimension Therapeutics is developing novel gene therapy approaches to replace the missing or faulty gene, correcting the underlying defect to restore metabolic function.
"In an important step for both patients and for Dimension, we are launching our first two liver-associated, metabolic disease programs to address rare disorders with the greatest needs and fewest treatment options, other than liver transplant. Transplants are often associated with significant risks both during the procedure and over the long term," said Dimension Therapeutics' CEO Annalisa Jenkins, MBBS, MRCP. "Our mission – working in collaboration with patient advocacy communities and with the world's leading clinical investigators and advisors – is to rapidly and responsibly develop new therapies that can offer hope and better health to those patients in the greatest need."
Dimension Therapeutics anticipates commencing clinical trials in 2016
Dimension will continue the work previously championed by advocacy organisations, including The Children's Fund for GSD Research, which has funded much of the existing preclinical work in GSDIa.
Eric Crombez, MD, Dimension Therapeutics' Chief Medical Officer, commented, "Dimension is developing and strengthening partnerships with the patient communities, families, and physicians focused on improving the lives of patients affected by OTC deficiency and GSDIa. We will ensure that patient organizations, as key partners, will play an active role in developing these clinical programs."
The Company anticipates commencing clinical trials in both patient populations in 2016.
Mark L. Batshaw, MD, Principal Investigator of the Urea Cycle Disorders Consortium (UCDC) and Physician-in-Chief of Children's National Health System, stated, "In order to solve the most pressing issues in pediatric medicine, we encourage diverse constituencies to come together in a true spirit of collaboration. This approach has been critical to the success of programs at the UCDC, and we believe it will be paramount in addressing the needs of patients and families affected by OTC deficiency."
David A. Weinstein, MD, MMSc, Director, Glycogen Storage Disease Program at the University of Florida, noted, "Our research program, the largest of its kind pursuing treatments for GSDIa, has dedicated substantial resources to enabling gene therapy, which we ultimately believe will be the most promising approach to long-term care of patients with GSDIa. New therapies are critically needed, and I look forward to Dimension's progress in advancing its gene therapy program into the clinic."