4DMT and Roche sign collaboration agreement for gene therapy vector discovery and product development
Posted: 27 April 2015 | Victoria White
4DMT and Roche are to collaborate to discover and develop optimised next-generation AAV vectors for indications with high unmet medical need…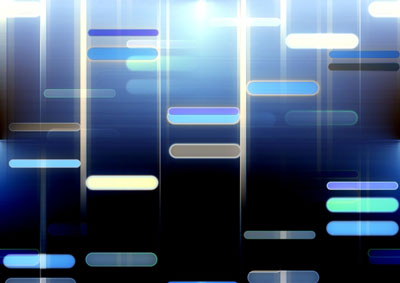 4D Molecular Therapeutics (4DMT), a leader in next-generation gene therapy vector discovery and product development, has entered in to a collaboration and license agreement with Roche to discover and develop optimised next-generation adeno-associated virus (AAV) vectors for indications with high unmet medical need.
4DMT will deploy its proprietary AAV vector discovery platform, Directed Vector Evolution, to identify and optimize novel gene delivery vectors for use in gene therapy products. Financial details were not disclosed.
4DMT and Roche collaboration could potentially develop transformative new gene therapies
"We are thrilled to enter into this collaboration with Roche, a global leader in research-focused healthcare", said Dr. David Kirn, co-founder and CEO of 4DMT. "We believe that great synergies can be achieved by combining our AAV gene therapy platform discovery with Roche's expertise in novel biologics. Together we can potentially develop transformative new gene therapies. As the third collaboration to be announced by 4D over the last year, we are realizing our vision of creating a robust product pipeline with our partners".
The collaboration is a strong validation of the power of 4DMT's Directed Vector Evolution platform
Dr. David Schaffer, co-founder and acting CSO of 4DMT, and Professor of Chemical and Biomolecular Engineering and Bioengineering at the the University of California, Berkeley's Helen Wills Neuroscience Institute, stated, "We believe that this collaboration agreement with Roche is a strong validation of the power of our Directed Vector Evolution platform. Our complementary strengths have the potential to enable our teams to bring novel therapeutics to patients".
This partnership was facilitated by QB3, a multi-campus University of California (including UC Berkeley & UC San Francisco) research institute and biotech accelerator, which seeks to catalyze relationships between large companies and startups at QB3's incubators. 4D Molecular Therapeutics is based in the QB3@953 and JLABS (Johnson&Johnson Innovation) laboratories in the Mission Bay area of San Francisco, a world-class hub for biomedical innovation.