Positive preclinical data for Dicerna Pharmaceuticals' DsiRNA-EX Conjugates presented at TIDES 2015
Posted: 6 May 2015 | Victoria White
Dicerna Pharmaceuticals has presented positive preclinical data on its proprietary DsiRNA-EX Conjugate-mediated delivery technology at TIDES 2015…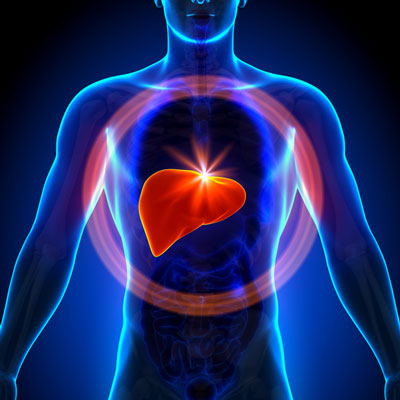 Dicerna Pharmaceuticals has presented preclinical data demonstrating the feasibility of its proprietary DsiRNA-EX Conjugate-mediated delivery technology in enabling direct delivery of its RNAi-based investigational therapy to the liver via subcutaneous injection.
In an oral presentation at the 17th Annual TIDES: Oligonucleotide and Peptide Therapeutics from Research through Commercialisation Conference, Bob D. Brown, Ph.D., Chief Scientific Officer and Senior Vice President of research at Dicerna, reported on experiments in non-human primates in which subcutaneous administration of DsiRNA-EX Conjugates resulted in potent and durable knockdown of HAO1, a gene implicated in the pathogenesis of primary hyperoxaluria type 1 (PH1). An orphan disease, PH1 is a rare, inherited liver disorder that often results in progressive and severe kidney damage.
DsiRNA-EX Conjugates facilitated efficient delivery and gene target knockdown in the liver
"Utilising our proprietary DsiRNA-EX technology, we have developed DsiRNA-EX Conjugates that facilitated efficient delivery and gene target knockdown in the liver using GalNAc sugars conjugated to the DsiRNA-EX payload achieving an IC50 with a single dose less than 5 mg/kg," Dr. Brown explained. "We are very pleased with these first results showing robust knockdown of HAO1 gene expression in non-human primates, and believe we can potentially generalise this strategy to other liver targets."
Dicerna has developed investigational DsiRNA-EX Conjugates for liver-related diseases by attaching N-acetyl galactosamine (GalNAc) sugars to one or more points on DsiRNA-EX molecules, yielding multiple proprietary conjugate delivery configurations. The GalNAc sugars specifically bind to receptors on target cells, leading to internalisation and access to the RNAi machinery within the cells.
"Our DsiRNA-EX Conjugate platform may establish a product engine for subcutaneous delivery of gene-targeted molecules," commented Douglas Fambrough, Ph.D., chief executive officer of Dicerna. "This capability allows us to investigate, in parallel, potential therapies for use against a wide variety of liver targets for multiple disease indications."
At the TIDES conference, Dr. Brown reported potent, durable knockdown of HAO1, along with prolonged liver exposure, in non-human primates following single and multiple subcutaneous doses. He noted that the results in animal models were obtained with multiple independent sequences, suggesting a potentially reproducible and broadly applicable platform.
"We are optimising our DsiRNA-EX Conjugates for four therapeutic liver targets, with additional programs planned," Dr. Brown said. "We aim to increase our understanding of the GalNAc conjugate medicinal chemistry through ongoing study of this unique therapeutic approach."