Mucosis to present data on intranasal RSV vaccine SynGEM at MVADS 2015
Posted: 19 May 2015 | Victoria White
Dr Leenhouts is set to discuss the progress with Mucosis' intranasal respiratory syncytial virus (RSV) vaccine candidate, SynGEM, at MVADS 2015…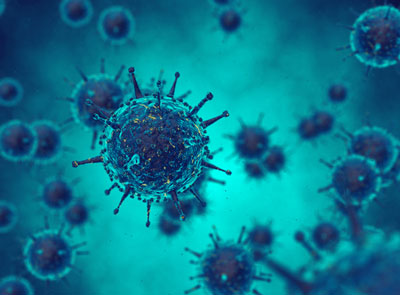 Mucosis, a clinical stage biotechnology company using a proprietary technology platform to develop next-generation needle-free human vaccines for infectious diseases, has announced that its Chief Scientific Officer, Dr Kees Leenhouts, will present at the Modern Vaccines Adjuvants & Delivery Systems (MVADS) 2015 conference.
Dr Leenhouts will discuss the value of Mucosis' prefusion F antigen for use in vaccine delivery, as well as progress with the company's intranasal respiratory syncytial virus (RSV) vaccine candidate, SynGEM®.
Dr Leenhouts will present the significance of Mucosis' prefusion F antigen construct, which elicits locally secreted Immunoglobulin A (IgA) in the mucosal layers and a balanced Th1/Th2-type of systemic immune response. This protects the body from disease causing pathogens right at their port of entry, the mucosal pathways, where over 90% of pathogens enter.
SynGEM is administered via the nasal pathway using Mucosis' needle-free delivery platform
The prefusion F antigen is used in Mucosis' lead product, SynGEM, a vaccine against RSV, a disease which causes potentially fatal respiratory tract infections for which there is currently no treatment. The vaccine uses Mucosis' proprietary vaccine delivery platform, Mimopath®, to provide needle-free administration via the nasal pathway. An update on the development progress of SynGEM, currently nearing clinical programme start, will also be presented at MVADS 2015.
This will be the 5th International MVADS conference (18-20 May), held annually to support the continual demand and development of new vaccines with effective delivery systems and adjuvants. Attendance at the event is anticipated to include a variety of different bodies in the vaccines space, including academic researchers as well as industrial, governmental and regulatory groups.
Dr Kees Leenhouts, Chief Scientific Officer of Mucosis, commented,"MVADS 2015 is a great opportunity for Mucosis to share with the scientific community our advances in the vaccine delivery area for the critical unmet medical need in preventing RSV and other infections worldwide."