MGB Biopharma succeeds in developing an IV formulation of MGB-BP-3 for the treatment of hospital-acquired infections
Posted: 2 June 2015 | Victoria White
MGB Biopharma has developed a stable IV formulation of MGB-BP-3 for the treatment of Gram-positive hospital-acquired infections…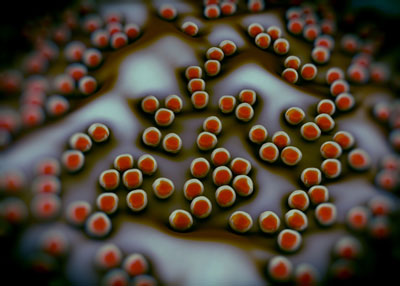 MGB Biopharma has developed a stable intravenous (IV) formulation of MGB-BP-3, designed for the treatment of systemic susceptible and resistant Gram-positive hospital-acquired infections.
The intravenous formulation of MGB-BP-3 is currently in late stage preclinical development, where it is being assessed in a number of models for tolerability and efficacy against specific Gram-positive bacteria, which can cause many of the most common hospital-acquired infections. These proof-of-concept studies have focussed on methicillin-resistant Staphylococcus aureus (MRSA), and Streptococcus pneumoniae. MGB-BP-3 has been successfully lyophilised, forming a freeze-dried formulation that is suitable for IV administration in aqueous solution.
A Phase I study of an oral formulation of MGB-BP-3 for the treatment of Clostridium difficile is due to being soon 
MGB-BP-3 is a truly novel antibiotic which has been shown to be active against a broad range of important multi-resistant Gram-positive pathogens. The Company has made significant progress in developing an oral formulation of MGB-BP-3 for the treatment of Clostridium difficile that is due to begin a Phase I clinical study in the coming weeks.
MGB Biopharma's announcement comes at a critical time for the antibiotic industry. Last month's O'Neill Review on Antibiotic Resistance highlighted the human and financial costs that society faces as a result of antibiotic resistant infections, one of the world's most pressing global healthcare problems.
Miroslav Ravic, CEO of MGB Biopharma, said, "The development of this new IV formulation is a fantastic breakthrough for MGB. I would like to congratulate all of the team who were responsible for making this possible. With this new formulation we can increase the utility of MGB-BP-3 significantly as it could allow us to provide clinicians with a truly novel antibiotic to treat the multiple resistant systemic Gram-positive infections that cause many deaths and higher morbidity in patients being treated in hospital.
"The figures highlighted in Jim O'Neill's report – and in particular the potential human cost of not addressing antibiotic resistance – are significant. There is a clear need for novel and differentiated products to tackle the growing concern of antimicrobial resistance (AMR). MGB Biopharma is one of the very few companies in the world developing a completely novel class of antibiotic capable of combating AMR."