Auspherix raises £6 million to progress novel antibiotics and establishes UK operations
Posted: 3 June 2015 | Victoria White
Auspherix has raised £6 million in a Series A venture financing and is establishing operations on the Stevenage Bioscience Catalyst site…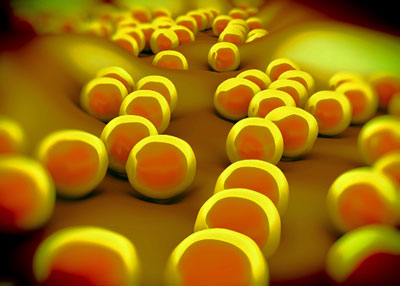 Auspherix Limited has raised £6 million in a Series A venture financing and is establishing operations on the Stevenage Bioscience Catalyst site just outside of London.
The investment will be used to fund the Auspherix's drug discovery programme, expand the experienced management team and recruit a world-class microbiology team. Auspherix aims to progress its novel class of antibacterials, which have a unique profile and novel mechanism of action, through lead optimisation to final candidate selection within the next two years. Auspherix's current lead compounds show activity against a broad range of multidrug resistant (MDR) important Gram-negative and Gram-positive bacterial infections.
The Company was co-founded by Professor Ian Charles and Dr Dagmar Alber during their time together at the ithree institute, UTS, Sydney. Dr Roberto Solari has joined the Board of Directors as its independent non-executive Chairman. Previously, Dr Solari was Vice President in GSK's UK-based Respiratory Therapy Area, and is currently senior research fellow in the National Heart and Lung Institute, Imperial College London, focusing on respiratory infections. He is also an advisor to Imperial Innovations and Brandon Capital Partners, and is on the board of Heptares and the Science Advisory Board of Astex Pharmaceuticals. The Company has also appointed Grant Hawthorne, an experienced biotech company director as COO.
Auspherix's novel compounds show activity broad range of multidrug resistant infections
Commenting on the investment and Auspherix's potential, Dr Solari said, "Auspherix's novel chemistry has activity against a broad range of multidrug resistant (MDR) Gram-negative and Gram-positive bacterial infections and the initial pharmacokinetic profile of these compounds is consistent with their use as an antibacterial drug for a number of indications with high unmet need and large market potential."
Professor Charles, co-founder and CSO, said, "The need to find new ways to combat infectious diseases becomes more urgent year-on-year as superbugs continue to emerge that are resistant to more and more current antibiotics. Whilst drug discovery is a long road, to have discovered antibacterial compounds with completely novel chemical structures is very exciting and I look
forward to working with the new team as we move our discoveries forward towards the clinic."
The Company anticipates appointing a CEO within the coming months.