Fibrocell and Intrexon announce positive preclinical data for FCX-007 in RDEB
Posted: 9 June 2015 | Victoria White
Fibrocell and Intrexon have announced positive preclinical data for FCX-007 for the treatment of recessive dystrophic epidermolysis bullosa…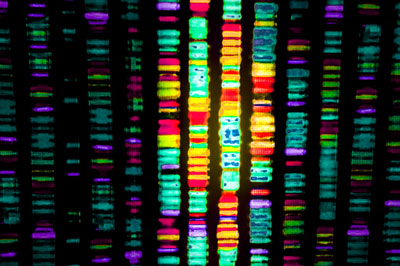 Fibrocell Science and Intrexon Corporation have announced positive in vitro preclinical data for Fibrocell's lead orphan gene-therapy drug candidate, FCX-007, for the treatment of recessive dystrophic epidermolysis bullosa (RDEB).
RDEB is caused by a mutation of the COL7A1 gene – the gene which encodes for type VII collagen (COL7), a protein that forms anchoring fibrils to hold together the layers of skin. Without these fibrils, skin layers separate causing severe blistering, open wounds and scarring in response to any kind of friction, including normal daily activities like rubbing or scratching.
FCX-007 offers the potential to address the underlying cause of RDEB
In vitro product development data showed that FCX-007 (genetically-modified human dermal fibroblast, collagen VII) expresses full-length COL7 and exhibits the proper trimeric form, size, and binding functionality characteristic of anchoring fibrils, which are missing or deficient in RDEB patients. By genetically modifying autologous fibroblasts, ex vivo, to produce COL7, culturing them and then treating blisters and wounds locally via injection, FCX-007 offers the potential to address the underlying cause of RDEB by providing high levels of COL7 to the affected areas, avoiding systemic treatment.
"We are encouraged by these data that underscore the potential for FCX-007 to become the first personalised gene therapy to treat the underlying cause of RDEB," said David Pernock, Chairman and Chief Executive Officer of Fibrocell. "More broadly, our progress with FCX-007 over the past 18 months is a testament to the efficiency of our gene therapy product engine and exemplifies ground-breaking possibilities for our pipeline of novel therapeutics."
The data shows FCX-007 cells were successfully produced on cGMP-scale by expanding lentivirus-collagen type VII-transduced (LV-COL7-transduced) RDEB patient fibroblasts from a biopsy sample. The results showed:
The integrated transgene copy number per cell was dose-dependent using a replication-defective, self-inactivating (SIN) lentiviral vector;
The COL7 expression from the FCX-007 cells was confirmed by three different analytical methods: qRT-PCR, immunofluorescence staining and ELISA;
The structure of the COL7 expressed by the FCX-007 cells was shown to be predominantly trimeric by immunoprecipitation/SDS-PAGE/Western blot analysis.
Naturally-occurring COL7 primarily has this characteristic trimeric structure which is believed to be integral to the creation of anchoring fibrils of necessary strength; and
The COL7 produced from the FCX-007 cells was demonstrated to be functional by binding to Laminin 332 both in an in vitro binding assay and by correction of the hypermotility phenotype of RDEB cells in an in vitro migration assay. In normal skin, COL7 anchoring fibrils bind to Laminin 332, extracellular matrix proteins, and other collagens to mediate attachment of the dermis to the epidermis.
Preliminary two- and six-week toxicology results using FCX-007 cells in a human skin graft model demonstrated no findings of toxicology in RDEB human skin xenograft severe combined immunodeficiency (SCID) mice.
"These positive data from our product development programme show the potential of FCX-007 as an autologous, genetically-modified fibroblast cell therapy designed to improve skin function in RDEB patients through restoration of type VII collagen levels," said John Maslowski, Vice President of Scientific Affairs at Fibrocell. "We are continuing to move toward human clinical trials by further confirming FCX-007's COL7 persistence, distribution, localization and toxicology in more advanced model systems."
Suma Krishnan, Senior Vice President, Product Development and Head of Intrexon's Human Therapeutics Division, added, "As the FCX-007 programme progresses, we are seeing the synergy of Intrexon's advanced biological engineering capabilities and Fibrocell's proprietary autologous fibroblast technology materialise into a powerful therapeutic candidate. The cell-based treatment is designed to go beyond palliative care and improve the quality of life in patients with the devastating RDEB disease. We look forward to working with Fibrocell to advance this promising new therapy into clinical studies."