Lycera and Celgene collaborate to advance novel immune modulators
Posted: 10 June 2015 | Victoria White
Lycera has formed of an exclusive global collaboration with Celgene to take forward Lycera's proprietary pipeline for cancer and immune-mediated diseases…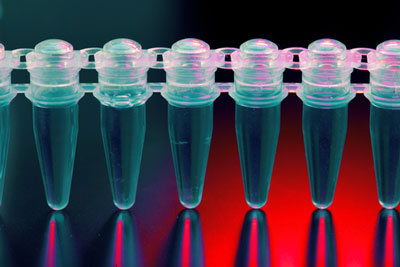 Lycera has formed of an exclusive global collaboration with Celgene to take forward Lycera's proprietary pipeline for cancer and immune-mediated diseases.
Lycera has discovered selective and potent oral agonists that target RORgamma, a master control switch of immune system activation, for the potential treatment of a broad range of cancers. Lycera has developed orally bioavailable RORgamma agonists that have demonstrated single agent therapeutic activity in multiple animal models of cancer. Ex vivo treatment with RORgamma agonist compounds has been shown to enhance the therapeutic benefit of adoptive T-cell therapy by improving both immune cell persistence and activation.
The collaboration with Celgene will also focus on the continued clinical development of Lycera's lead programme, LYC-30937, an oral gut-directed ATPase modulator currently in Phase I clinical studies. Development of LYC-30937 is focused on the treatment of inflammatory bowel disease (IBD), with the goal of delivering significant disease improvement without global immune suppression. Under the collaboration, Lycera will also continue to advance their other programmes including a Rho-associated protein kinase 2 (ROCK2) inhibitor.
Under the terms of the agreement, Lycera receives an $82.5 million upfront cash payment. The upfront payment includes an exclusive option for Celgene to license Lycera's portfolio of ex vivo RORgamma agonist compounds. Lycera has the potential to receive near term payments of an additional $22.5 million associated with the ex vivo licensing option rights. As part of the strategic agreement, Celgene obtains the exclusive right to acquire Lycera upon conclusion of the option period or achievement by Lycera of pre-specified clinical milestones.
Lycera's novel oral immune modulatory compounds are highly complementary to Celgene's platform
"Lycera is making rapid progress in advancing novel oral immune modulatory compounds, for the treatment of cancer and immune disease, which are highly complementary to Celgene's platform," said Tom Daniel, President Research & Early Development of Celgene. "The collaboration will allow further acceleration of these efforts, with the ultimate goal of realising a substantial impact on patient care."
"We are very excited to begin a partnership with Lycera, a company that has created two programmes based on great, potentially breakthrough science," said George Golumbeski Sr. VP Business Development & Licensing at Celgene. "The collaboration structure utilised here, allows us to work very closely with Lycera to expand and progress their programmes, and the structure aligns all involved in the work toward a future M&A event. I very much look forward to seeing these exciting programmes mature."
"We are excited to be working with Celgene, as we share a commitment to develop disruptive scientific approaches that can translate into disease-altering medicines for patients," said Paul Sekhri, President and CEO of Lycera Corp. "Celgene made clear that they valued both our world class team and scientific excellence. This investment and strategic collaboration will allow our company to continue to capitalise on the productive research and development pipeline we have established."