ReNeuron and Benitec extend research collaboration
Posted: 22 June 2015 | Victoria White
ReNeuron Group has extended its ongoing research collaboration with Australia-based Benitec Biopharma following positive results in early studies…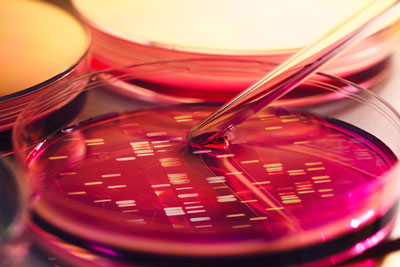 ReNeuron Group has extended its ongoing research collaboration with Australia-based Benitec Biopharma following positive results in early studies. 
Researchers at ReNeuron and Benitec have discovered that ReNeuron's CTX-derived exosomes are potentially an effective delivery system for Benitec's proprietary ddRNAi gene silencing technology, resulting in the silencing of specific genes in recipient cells to beneficial therapeutic effect.  These early studies also indicate that CTX stem cells are a more effective producer cell type for this purpose than mesenchymal cells, a widely used cell type against disease targets in stem cell therapy. ReNeuron is extending its research collaboration with Benitec in order to further test the potential of this combination technology approach, targeting lung cancer and other drug resistant cancers.
Dr Peter French, Chief Executive Officer of Benitec, commented, "We are delighted to be working with ReNeuron in this exciting emerging field of gene- and cell-based therapeutics.  The application of Benitec's ddRNAi technology to ReNeuron's stem cell and exosome platforms represents a unique technology combination and opens up a wide array of possibilities for extending both companies' core platforms into new therapeutic areas. Having ReNeuron as a collaborator on this approach increases the chances of success as their knowledge of stem cell science coupled with their unique technology platforms are tremendous assets in this area."
ReNeuron's exosomes may be an effective delivery system for Benitec's gene silencing technology
ReNeuron is a first-mover in the field of exosome-based therapeutics and has filed multiple patent applications covering the composition, manufacture and therapeutic use of its exosome nanomedicine platform.  Exosomes are nanoparticles secreted from all cells and which are believed to play a key role in the transfer of beneficial proteins and particularly non-coding RNAs from one cell to another.  ReNeuron aims to exploit the therapeutic potential of exosomes derived from its own proprietary stem cell lines.
Olav Hellebø, Chief Executive Officer of ReNeuron, commented, "We are increasingly excited by the potential of our exosome platform, most particularly as a potential new therapeutic approach targeting cancer.  The early data we have generated indicates that our CTX-derived exosomes may become a valuable new pipeline of cancer therapeutic candidates.  We are also delighted to be extending our research collaboration with Benitec to explore the potential of our exosomes as a delivery system for Benitec's unique gene silencing technology targeting drug resistant cancers."