ViraTherapeutics raises €3.6 million to advance its lead product VSV-GP
Posted: 24 June 2015 | Victoria White
ViraTherapeutics has announced the first closing of a Series A financing round, raising €3.6 million that it will use to advance its lead product VSV-GP…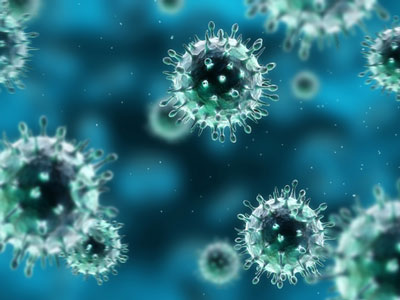 ViraTherapeutics has announced the first closing of a Series A financing round, raising €3.6 million.
The round was co-led by Boehringer Ingelheim Venture Fund (BIVF) and EMBL Ventures, and included an investment from Austria Wirtschaftsservice (aws) through its Venture-Capital-Initiative.
ViraT will use these funds to advance its lead product VSV-GP through preclinical studies prior to clinical Phase 1b testing to demonstrate early clinical proof of concept. ViraT expects to start its first clinical trials with VSV-GP in cancer patients in 2017.
VSV-GP is a highly potent oncolytic virus that carries the surface protein from the lymphocytic choriomeningitis virus (LCMV). VSV-GP, due to this LCMV pseudo-typing could be the first oncolytic virus therapeutic to be administered systemically on a repeated basis without its cancer killing properties being inactivated by the patient's immune system.
VSV-GP replicates specifically and rapidly in tumour cells resulting in their destruction. This results in a profound local immunisation effect that further enhances the effectiveness of VSV-GP. Based on its unique characteristics, VSV-GP has significant potential in the immuno-oncology space either as a stand-alone agent or in combination with other treatment options.
VSV-GP is the only viral vector system that effectively boosts itself
Professor Dorothee von Laer, Founder, Chief Scientific Officer of ViraT and the inventor of VSV-GP, said, "This round of financing will allow us to take VSV-GP into the clinic where we hope to demonstrate that this unique oncolytic viral therapeutic can deliver important benefits to patients with solid tumours."
"To my knowledge VSV-GP is the only viral vector system that effectively boosts itself, enabling it to evade neutralization by auto-drug antibodies upon repeated administration. These properties are expected to allow ground-breaking application of VSV-GP in tumour therapy, either in combination with other immuno-oncology principles or via in cis expression of antibodies, cytokines and tumour-associated antigens by VSV-GP itself," said Dr Detlev Mennerich, Investment Director at BIVF.
Dr Jan Adams, a Managing Director at EMBL Ventures, added, "ViraT's VSV-GP clearly stands-out in the exciting immuno-oncology space given it could be the first oncolytic viral treatment with the ability to be administered systemically on multiple occasions. This is a key differentiator and is expected to make a significant difference to the treatment benefits it could deliver to cancer patients."