Novogen's Anisina receives Orphan Drug Designation from FDA for neuroblastoma
Posted: 16 July 2015 | Victoria White
Novogen has received notification FDA that its chemotherapy candidate drug, Anisina, has been granted Orphan Drug Designation for neuroblastoma…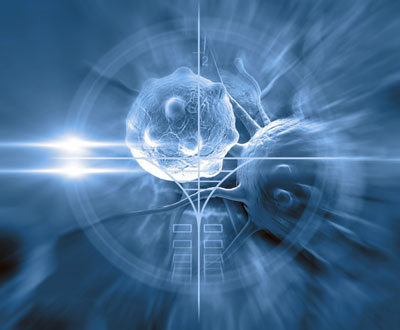 Novogen has received notification from the US Food and Drug Administration (FDA) that its chemotherapy candidate drug, Anisina, has been granted Orphan Drug Designation for neuroblastoma.
Neuroblastoma is a cancer that is most frequently observed in the young with more than 90% of diagnoses occurring in children under 5 years of age. It is considered to be the most common solid tumour in children outside the brain.
Orphan Drug Designation encourages the development of experimental drugs for clinical indications that do not have a high incidence and has been instigated in a number of territories including the US, Europe andAustralia.
Anisina was granted Orphan Drug Designation for neuroblastoma under the US Orphan Drug Act following a review by the FDA of a package of preclinical data submitted by Novogen.
The data is from preclinical studies. The key findings from these studies showed that Anisina significantly improved the effectiveness of the standard of care microtubule targeting compound, vincristine, in an animal model of neuroblastoma.
Anisina expected to enter clinical trials in adults in mid-2016
Novogen Interim Chairperson, Ian Phillips said, "Obtaining the FDA approved Orphan drug designation for Anisina is an important strategic achievement for us. It demonstrates the company's commitment to bringing a drug to market which we hope will improve the outcome for children with neuroblastoma.  These incentives provided by the FDA have the potential to offset those significant costs associated with the clinical development of Anisina."
The ATM programme director, Dr Justine Stehn said, "Given it is our intention to take this drug through to the clinic to treat childhood cancer, the designation affords additional guidance from the FDA in the design of our clinical trial program enhancing the efficiency and innovativeness of Anisina's development."
Researchers have demonstrated efficacy in an animal model of neuroblastoma both as a monotherapy and in combination with vincristine and Novogen is now conducting preclinical studies to further validate the combinatorial effect of Anisina with a range of microtubule-targeting compounds in animal models of adult cancer. Once the company has completed its preclinical toxicology program for Anisina, the drug is expected to enter the clinic for adults in mid-2016 with clinical trials in childhood cancer in Australia and the United States to follow in early 2017.