Reseachers develop first test to predict tumour radiation therapy sensitivity
Posted: 23 July 2015 | Victoria White
Researchers have developed a test that analyses the sensitivity of tumours to radiation therapy and could lead the way for personalised therapies…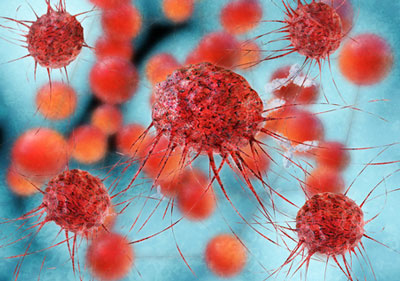 Moffitt Cancer Centre researchers have developed the first test that analyses the sensitivity of tumours to radiation therapy.
In doing so, they discovered that colon cancer metastases have varying sensitivity to radiation therapy based on their anatomic location.
Moffitt researchers previously developed a radiation sensitivity index (RSI) that predicts how sensitive tumours are to radiation based on expression patterns of different genes. In a new study they used the RSI to determine the radiation sensitivity of 704 metastatic and 1362 primary colon tumours.
Radiation therapy sensitivity may be dependent on the location of a tumour metastasis
They discovered that metastatic colon tumours are more resistant to radiation than primary colon tumours. The researchers also report that radiation sensitivity may be dependent on the anatomic location of the tumour metastasis. This is one of the first research studies to highlight the importance of the location of the metastasis as well as the location of the original primary tumour, in predicting response to radiation therapy. The researchers confirmed some of these findings by analysing how effective radiation therapy was in 29 colon cancer tumours that metastasized to either the liver or lung. Their findings validated that those patients who had metastatic disease in their lungs had a better response to radiation then patients who had metastatic disease in their liver, as predicted by RSI.
This study suggests that it may be possible to personalise radiation therapy for patients.
"Radiation sensitivity index provides the first opportunity to use tumour genetics to guide and optimize the radiation dose that patients receive. The consequences for this can be quite dramatic. We have estimated that up to 15 percent of patients will be candidates for dose optimization," explained Javier F.Torres-Roca, MD, director of Clinical Research and associate member of the Department of Radiation Oncology at Moffitt.