UMG and MRC Technology collaborate to develop Alzheimer's therapy
Posted: 28 July 2015 | Victoria White
UMG and MRC Technology are to collaborate to develop a novel therapy for neurodegenerative diseases based on antibody targeting amyloid beta peptides 4-x…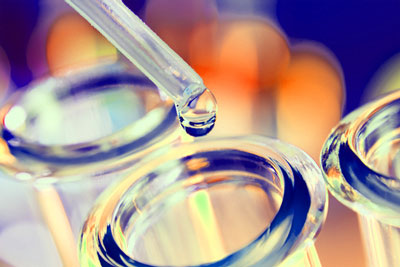 Georg-August-University Göttingen (UMG) and MRC Technology (MRCT), a UK medical research charity, have signed an exclusive license agreement for the development of a novel therapy for neurodegenerative diseases based on antibody targeting amyloid beta peptides 4-x.
The aim is to develop a therapy for Alzheimer's Disease.
The occurence of Alzheimer's Disease is estimated at 5% of people between 65 to 75 years of age, and at 24% of persons over the age of 85 years. It is the most frequent type of dementia in elderly people. The prevalence of Alzheimer's disease is estimated at 2.2% among the populations of the seven major markets of USA, Japan, UK, Germany, France, Italy & Spain. The increasing aging population particularly in countries like China or Brazil will dramatically increase the total number of patients.
UMG will have access to MRCT's world-class antibody humanisation expertise
The license, negotiated by MBM ScienceBridge GmbH, the technology transfer organisation of the Georg-August-Universität Göttingen, will enable UMG to access the world-class antibody humanisation expertise of MRCT's Centre for Therapeutics Discovery and the work of its Therapeutic Antibody Group, led by Dr David Matthews. The agreement capitalises on MRCT's renowned capability to take lab tool compounds and turn them into clinical candidates, which will then be licensed to the pharmaceutical and biotech industry.
MRCT receives an exclusive worldwide license to the IP rights of UMG related to a novel therapeutic approach for the treatment of sporadic and familial Alzheimer's Disease, based on a panel of unique antibodies developed by its scientist Professor Dr Thomas Bayer. MRCT and UMG will then receive downstream payments dependent on the successful development and out-licensing of the antibody. This income will be used for further research within the organisations.