MISSION Therapeutics appoints Dr Michael Koslowski as Chief Medical Officer
Posted: 1 September 2015 | Nick Jackson
Dr Koslowski brings over 15 years' experience across biopharmaceutical research and development, specialising in drug target discovery and clinical validation…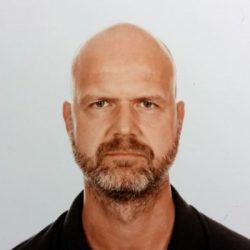 MISSION Therapeutics (MISSION), a drug discovery and development company focused on selectively targeting deubiquitylating enzymes to treat cancer and other diseases, today announced the appointment of Dr Michael Koslowski as Chief Medical Officer with immediate effect.
Dr Koslowski brings over 15 years' experience across biopharmaceutical research and development, specialising in drug target discovery and clinical validation. Dr Koslowski joins MISSION from Glenmark Pharmaceuticals where he served as Head of Clinical Sciences & Early Development and led Glenmark's first oncology development programme. Prior to this, Dr Koslowski was Global Head of Translational Medicine Experts at Boehringer Ingelheim, where he had oversight of the transition of projects and programmes across all therapeutic areas, from early research through to clinical proof of concept.
Commenting on the appointment, Dr Anker Lundemose, Chief Executive Officer of MISSION Therapeutics, said: "We are very pleased to welcome Dr Koslowski to MISSION's senior management team. His track record and expertise in successfully translating research into the clinic will enable us to further advance our proprietary DUB platform, and develop new classes of medicines in cancer as well as other disease areas with high unmet medical need. This appointment supports MISSION's growth strategy as we continue to transition our business into a clinical stage organisation. We look forward to benefiting from Dr Koslowski's experience and in-depth knowledge of clinical development."
Dr Michael Koslowski, newly appointed Chief Medical Officer of MISSION Therapeutics, added: "MISSION has developed a proprietary and world-class technological and transferable expertise in developing DUB inhibitors. I am thrilled to join this highly experienced team in progressing the potential of the Company's platform."
Prior to Boehringer Ingelheim, Dr Koslowski was Associate Professor of Molecular Medicine at the University of Mainz. He is also founding member and former Group Head, New Targets & Antibody Development, Ganymed Pharmaceuticals AG, a spin-off from the Universities of Mainz and Zürich. While at Ganymed Pharmaceuticals AG, Dr Koslowski implemented a sustainable target discovery platform, one of the cornerstones for the foundation of the Company. Dr Koslowski was Principal Scientist in Experimental and Translational Oncology at the University of Mainz from 2000 to 2010, and a research scientist in Target Discovery and Research at University of the Saarland in Hamburg.