Researchers win EBF funding to advance Wolfram syndrome project
Posted: 8 September 2015 | Victoria White
A University of Birmingham research team, developing a treatment for Wolfram Syndrome, has secured £17,000 from the Enterprising Birmingham Fund…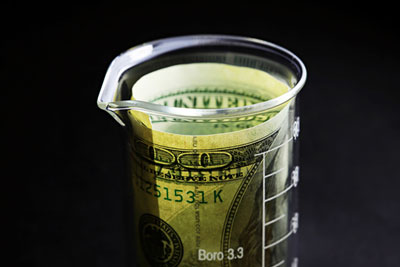 A University of Birmingham research team, developing a treatment for Wolfram Syndrome, has secured a second tranche of £17,000 from the University's Enterprising Birmingham Fund (EBF).
With support from the team at Boyds, they plan to apply to the US Food and Drug Administration (FDA) for orphan drug designation there for the treatment.
Last year, EBF awarded £30,000 to Professor Timothy Barrett (Professor of Paediatrics and Honorary Consultant in Paediatric Endocrinology and Diabetes) and Dr Zsuzsanna Nagy (lead of the Neurodegeneration and Repair team) towards their work on developing a treatment for Wolfram syndrome.
Wolfram Syndrome, also called DIDMOAD (Diabetes Insipidus, Diabetes Mellitus, Optic Atrophy and Deafness), is a rare genetic disorder, causing the four conditions that make up the name, as well as various other possible disorders. The disorder is so rare that it only occurs in approximately 1 in 700,000 people and so is known as an orphan disease.
Orphan Drug Designation will aid the researchers in progressing the Wolfram project
In academia, experience in the area of orphan drug designation is a useful aid to exploitation and, due to the Wolfram project, an area where the University Of Birmingham is starting to gain some significant experience.
Commenting, Professor Alan Boyd, said, "In the US and EU having Orphan Drug Designation does help facilitate the development of a new medicine and there may be other financial incentives, such as extended exclusivity periods, all intended to encourage the development of drugs which might otherwise lack a sufficient profit motive. The assignment of orphan designation to a disease and to any drugs developed to treat it, is a matter of public policy in many countries, and has resulted in medical breakthroughs that may not have otherwise been achieved due to the economics of drug research and development."