Dementia Consortium funds project focusing on ALS and FTLD
Posted: 16 September 2015 | Victoria White
A team at the International Centre for Genetic Engineering and Biotechnology (ICGEB) will join forces with MRC Technology to take on the project…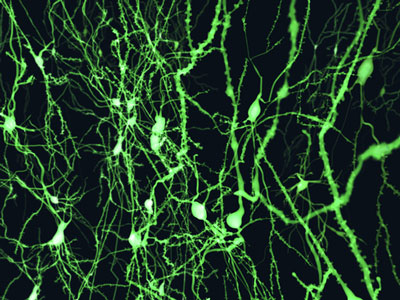 The Dementia Consortium has awarded £305,000 of funding to a project identifying new therapeutics for Amyotrophic Lateral Sclerosis (ALS) and Frontotemporal Lobar degeneration (FTLD).
A team at the International Centre for Genetic Engineering and Biotechnology (ICGEB) in Trieste will join forces with MRC Technology to take on the project, with funding provided by Alzheimer's Research UK.
While people with ALS (also known as motor neurone disease or Lou Gehrig's Disease) and FTLD experience different symptoms, both diseases are associated with the same biological processes. Both are characterised by the build-up of 'protein clumps' – aggregates of misfolded versions of a protein called TAR DNA-binding protein 43 (TDP-43). This build-up can disrupt vital nerve cell communication and eventually cause nerve cell death. Sadly, no treatments exist to halt the spread of damage in these diseases.  MRC Technology and ICGEB have set out to identify agents capable of clearing misfolded proteins, which could form the basis of future much-needed drug development programmes.
Initial research into TDP-43 showed promising results
Using new investment from the Dementia Consortium, a unique £3m drug discovery collaboration between Alzheimer's Research UK, MRC Technology and the pharmaceutical companies Eisai and Lilly, researchers at ICGEB will develop assays and perform high-content screening to test libraries of potential compounds for their ability to clear clumps of misfolded TDP-43. The two research teams will work in partnership to test promising drugs in cells and animals, to understand how they work and explore whether they can improve symptoms of ALS and FTLD. 
Dr Marco Baralle, Group Leader in Biotechnology Development at the ICGEB, commented, "Our initial research into TDP-43 has showed promising results, with some compounds able to enhance aggregate clearance by more than 50% and fully restore TDP 43 function."
Dr Justin Bryans, Director of Drug Discovery at MRC Technology, said, "Combining the experience of ICGEB and Alzheimer's Research UK together with MRC Technology's expertise in drug discovery and translation, means we can progress promising science from academia towards effective new treatments for patients."
Dr Eric Karran, Director of Research at Alzheimer's Research UK, added, "FTLD is a rare form of dementia, but one that disproportionately impacts people under 65. Typical symptoms include behavioural and personality changes, as well as a lack of social awareness. Managing these symptoms can be incredibly challenging and we've gone too long without a therapy that can halt nerve cell damage in the brain. By combining expertise through the Dementia Consortium, we hope to accelerate progress from academic laboratories across the world into much sought-after treatments in the clinic."