Amgen and Xencor enter cancer immunotherapy and inflammation collaboration
Posted: 17 September 2015 | Victoria White
The research collaboration brings together Amgen's capabilities in target discovery and protein therapeutics with Xencor's XmAb bispecific technology platform…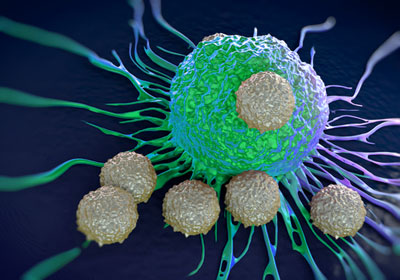 Amgen and Xencor have entered into a research and license agreement to develop and commercialise novel therapeutics in the areas of cancer immunotherapy and inflammation.
The research collaboration brings together Amgen's capabilities in target discovery and protein therapeutics with Xencor's XmAb bispecific technology platform.
The collaboration includes molecular engineering by Xencor and the preclinical development of bispecific molecules for five programmes proposed by Amgen, leveraging XmAb bispecific Fc domains to make half-life extended T cell engagers and dual targeting bispecific antibodies. The agreement also includes a preclinical bispecific T cell engager programme directed at CD38 and CD3 for multiple myeloma.
Xencor could receive up to $1.7 billion under the terms of the agreement
Amgen will be fully responsible for preclinical and clinical development and commercialisation worldwide. Under the terms of the agreement, Xencor will receive a $45 million upfront payment and up to $1.7 billion in clinical, regulatory and sales milestone payments in total for the six programmes. Xencor is eligible to receive mid to high single-digit royalties for candidates directed against Amgen'stargets, and high single to low double-digit royalties for Xencor's CD38 bispecific T cell engager.
"We are pleased to be joining forces with Xencor to expand our immuno-oncology and inflammation position by leveraging Amgen's antibodies and Xencor's bispecific antibody platform," said Sean E. Harper, M.D., executive vice president of Research and Development at Amgen. "We are especially excited about the T cell engaging bispecific antibody directed against CD38, which complements Amgen's BiTE platform, while growing our haematology and oncology portfolio that includes two bispecific T cell engager antibodies, Blincyto (blinatumomab) and AMG 330, as well as Kyprolis (carfilzomib) for relapsed multiple myeloma."
Bispecific technologies seek to engineer monoclonal antibodies to bind two unique drug targets, as opposed to traditional antibodies designed to bind to a single antigen target. This approach represents a powerful opportunity in immuno-oncology to simultaneously engage immune cells and tumour cells to localize anti-tumour immune activity where it is needed most.
"Amgen, which has pioneered the use of bispecific antibodies, has chosen to access our XmAb bispecific technology for its robustness, long half-life, and the plug and play ease-of-development of our platform," said Bassil Dahiyat, Ph.D., president and chief executive officer of Xencor. "This opportunity expands the reach of our technology with a partner that has proven experience in bispecifics and immuno-oncology. Xencor will continue to focus on its internal programmes including its immuno-oncology XmAb bispecifics, XmAb14045 in acute myeloid leukaemia and XmAb13676 in B-cell malignancies, which are expected to enter clinical development in 2016."