Innovate UK awards Congenica £300,000
Posted: 29 September 2015 | Victoria White
Congenica's platform Sapientia has been developed to analyse and interpret whole genome data. With this grant Congenica will be able to extend its capability to include other types of -omics data…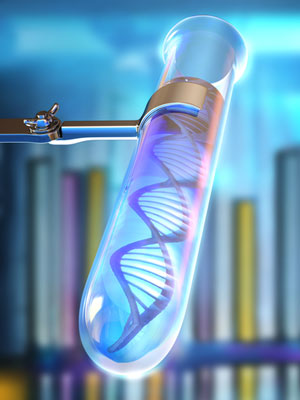 Life Sciences Minister George Freeman MP has announced that Congenica has been awarded £300,000 by Innovate UK as part of its 'Finding value in complex data' competition.
The UK has pioneered the adoption of stratified medicine – the tailoring of medical treatment to the individual characteristics of each patient – an approach designed to improve the effectiveness of disease prevention and treatment. At the core of this strategy is the need to detect and classify diseases more objectively; Congenica has been awarded an Innovate UK grant to facilitate the definition of disease at the molecular level.
Life Sciences Minister George Freeman MP said, "We are determined to make the UK the best country in Europe to innovate and to grow a business. Innovation is key to our competitiveness and productivity. This £300,000 investment will help to deliver innovative, personalised treatments that can make a real difference to NHS patients and cement the UK's position as a world-leader in genomic science."
Dr Tom Weaver, CEO of Cambridge-based Congenica, says that this grant will accelerate the development of a multi-omic approach to disease classification. "The genome contains all of a person's genes – the proteome, the proteins and the phenome represent the sum total of all of the characteristics or phenotypic traits. By using a multi-omic approach one can determine not only the susceptibility to a disease, but also its progression within the body."
Creating tools that can handle and analyse this complex data and present it in a meaningful way to hospital consultants and drug developers is the 'holy grail' of stratified medicine.
Congenica's Sapientia platform can analyse and interpret whole genome data
Congenica's platform Sapientia has been developed to analyse and interpret whole genome data and has been validated by Genomics England. With this grant Congenica will be able to extend its capability to include other types of -omics data.
The model developed by Genomics England, in which all stakeholders – patients, clinicians, geneticists and technologists – are involved, has proven successful in supporting the adoption of Sapientia. As a result of including end users from the outset, Sapientia is a robust diagnostic tool that has already been readily adopted by the NHS Genomic Centres in Birmingham, Great Ormond Street, Leeds, Liverpool, Manchester, Newcastle and Sheffield to assist with the detection and definition of rare diseases.
Congenica will be taking a similar stakeholder approach to this next phase, which will extend the functionality of Sapientia to enable broader and deeper clinical phenotyping of rare diseases and inherited cancers.