UbiVac and Janssen to develop vaccine to intercept oral cancer
Posted: 30 September 2015 | Victoria White
Development of an immunotherapy that induced broad anti-cancer immunity and inhibited oral leukoplakia from transforming into oral cancer would represent a paradigm shift for treating this disease…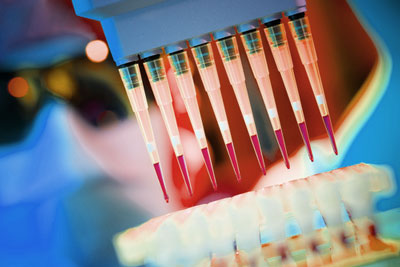 UbiVac is to collaborate with Janssen Biotech to develop and test, in preclinical studies, a vaccine to intercept oral cancer.
Under the terms of the agreement, UbiVac will develop new preclinical and clinical versions of its proprietary DRibble immunotherapy for use in preclinical studies of oral cancer. UbiVac will receive an upfront payment, plus additional financial commitments, contingent upon reaching certain pre-determined research, development and manufacturing milestones. In addition to funding the research, Janssen has an option for further development and licensing of the new DRibble immunotherapy.
Development of an immunotherapy that inhibits oral leukoplakia would represent a paradigm shift for treating oral cancer
Many oral cancers develop from oral leukoplakia, a white lesion that develops in the oral cavity and is estimated to affect 2% of the global population. In a few cases, the cause of leukoplakia is unknown (idiopathic) and certain factors are thought to increase chances of developing it. Tobacco (smoking and chewing it) and heavy alcohol consumption are the two main risk factors for leukoplakia. This is because these substances irritate the mucous membranes (soft tissues) in your mouth. The World Health Organisation defines leukoplakia as a potentially malignant condition, with 1% of lesions progressing to oral cancer annually. It is unknown if surgical excision eliminates the risk of developing oral cancer. Thus, development of an immunotherapy that induced broad anti-cancer immunity and inhibited oral leukoplakia from transforming into oral cancer would represent a paradigm shift for treating this disease.
"We are excited about this collaboration with Janssen to evaluate UbiVac's DRibble technology as a potential approach for intercepting oral cancer," Bernard A. Fox, chief executive officer, UbiVac, said. "The development of a vaccine for cancer has long been a dream of UbiVac. This project provides a scientific partner and the resources that could make that dream a reality."