Study shows immunosuppressive effects of CA125 on farletuzumab
Posted: 26 October 2015 | Victoria White
The new findings have led to the hypothesis that patients with high levels of CA125 have an immunosuppressive tumour microenvironment that may potentially enable cancer cells to escape immune-mediated cytotoxicity…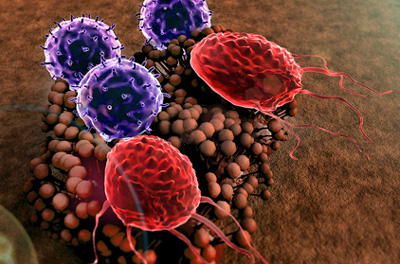 Morphotek has presented preclinical data showing the immunosuppressive effects of the CA125 tumour antigen on the investigational humanised anti-folate receptor alpha monoclonal antibody, farletuzumab.
Farletuzumab is an investigational humanised monoclonal antibody (mAb) that targets tumour cells through binding with the cell surface expressed folate receptor alpha (FRA). FRA is over-expressed by the majority of serous ovarian carcinoma and at varying degrees on a variety of other cancer types.
Previously published work by independent laboratories has shown that farletuzumab may potentially suppress immune-mediated killing of NK (natural killer) cell lymphocytes. A mechanism of NK cell immune-mediated killing is believed to be through the engagement of mAbs bound to cell surface tumour antigens, a biological process called antibody-dependent cellular cytotoxicity (ADCC).
The new findings, along with previously published work by independent laboratories, have led to the hypothesis that patients with high levels of CA125 have an immunosuppressive tumour microenvironment that may potentially enable cancer cells to escape immune-mediated cytotoxicity, including ADCC.
Findings have implications on the future development of immune-based cancer therapies
"The findings that tumour shed antigens such as CA125 have immunosuppressive effects on patients' immune cells that are programmed to destroy abnormal cells such as carcinoma have many implications on the future development of immune-based cancer therapies," stated Luigi Grasso, Ph.D., Chief Scientific Officer of Morphotek. "We continue to pioneer research in this area that could enable us to design next-generation agents, as well as treatment regimens to overcome the numerous barriers that tumours evolve to evade immune surveillance, including ADCC suppression."
As part of these findings, Morphotek has recently initiated a clinical study in first-relapsed, platinum-sensitive ovarian cancer patients with low CA125 levels. The double-blind, randomised-controlled study is designed to prospectively evaluate the clinical effects observed in the previously conducted Phase 3 trial in the pre-specified subset of patients treated with farletuzumab exhibiting low CA125 levels.