XBiotech to develop antibody against C. Difficile
Posted: 27 October 2015 | Victoria White
Using its proprietary True Human technology, the Company has begun screening human blood samples from donors to identify and clone a therapeutic antibody candidate…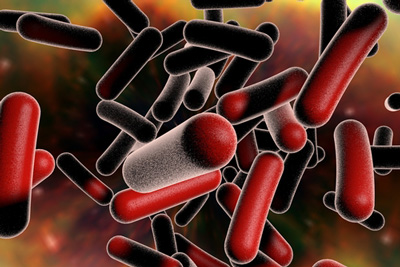 XBiotech has launched a research and development programme to develop a first-in-class oral monoclonal antibody against Clostridium difficile (C. difficile) infection.
Using its proprietary True Human technology, the Company has begun screening human blood samples from donors to identify and clone a therapeutic antibody candidate from individuals with natural immunity to C. difficile infection. 
C. difficile is the causative organism of antibiotic-associated pseudomembranous colitis, a potentially devastating inflammatory condition of the colon. The incidence of C. difficile infection has risen sharply over the last two decades and today is a leading cause of morbidity and mortality in hospital-acquired infections. According to the US Centres for Disease Control and Prevention (CDC), C. difficile is estimated to have caused almost half a million infections in the US. in 2011, with 29,000 deaths, often occurring within 30 days of initial diagnosis.
Xbiotech's candidate could be the first oral monocolonal antibody against C. difficile
The incidence of C. difficile infection is higher in certain patient populations, including people 65 years of age or older, and in patients with compromised immune systems due to an underlying disease or from treatment. Recurrence is a major challenge in C. difficile infection, with approximately one-in-four patients experiencing a recurrence after the initial episode, and more than 40 percent of these patients having further C. difficile recurrence. 
John Simard, President and CEO of XBiotech, stated, "This programme represents more than the addition of a new anti-infective product to our development pipeline. A successful True Human candidate could be the first oral monoclonal antibody against C. difficile, and a model for an oral antibody therapy approach. Recent outbreaks and increased virulence of C. difficile suggest the urgent need to identify novel approaches to treat the disease. We are eager to bring XBiotech's technology to develop a potential safe and effective therapy for this disease."