Domainex expands its drug discovery service business
Posted: 29 October 2015 | Victoria White
Domainex is expanding all aspects of its drug discovery service business including biology, analytical chemistry and medicinal chemistry…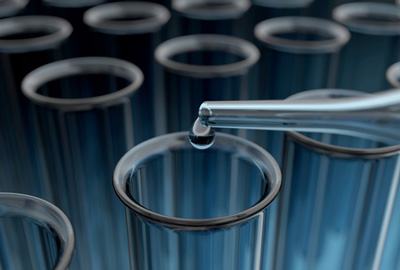 Domainex is expanding all aspects of its drug discovery service business including biology, analytical chemistry and medicinal chemistry.
In order to provide the infrastructure required to support this expansion Domainex has signed a long-term lease with Aviva Investors for a laboratory building at Chesterford Research Park, Cambridge. Domainex and Aviva Investors are planning to invest several million pounds in the new research building.
Eddy Littler, Chief Executive Officer of Domainex said, "We are delighted with the growth our service business has achieved over the last few years, and this year we anticipate further expansion across the range of our biology and chemistry service offerings. We are in the middle of a significant recruitment round in which we have brought a number of excellent scientists into the company."
Domainex expansion will increase capacity by 140%
Littler continued, "The next step in our growth is the move to our new site at Chesterford Research Park in Summer 2016: this will provide Domainex with world-class laboratories and infrastructure in which the company and its employees will grow and develop. Domainex will be moving to a 20,000 sq ft laboratory with an immediate increase in capacity of 140%.  I am personally very happy with Domainex's move to Chesterford Research Park and look forward to establishing our relationship with Aviva, and with the other biotech companies on the site".
Keith Powell, Chairman of Domainex, said "As evidenced by our recent announcements regarding our contracts with Imperial College and Auspherix, we are continuing to develop Domainex as a high-quality research company capable of first-in-class protein expression, biochemistry, cell biology and computational and medicinal chemistry.  Putting this growth alongside our successful in-house programmes on epigenetic targets, the need for expansion space is evident; we are delighted to have found this solution at Chesterfield Research Park."
Domainex is a Cambridge-based small-molecule drug discovery company that provides integrated drug discovery services to pharmaceutical, biotechnology and academic partners globally. Services cover a wide span of the drug discovery value chain, from disease target validation to preclinical candidate nomination. Additionally, Domainex is investing in developing its own therapeutic compounds for out-licensing in two specific areas: inhibitors of the kinases TBK1 & IKK epsilon to treat inflammatory conditions such as COPD and psoriasis; and the emerging epigenetic target class of lysine methyltransferases.