InteRNA Technologies secures final extension Series A financing
Posted: 30 October 2015 | Victoria White
InteRNA says the proceeds of this financing will be used to progress several of its lead product candidates…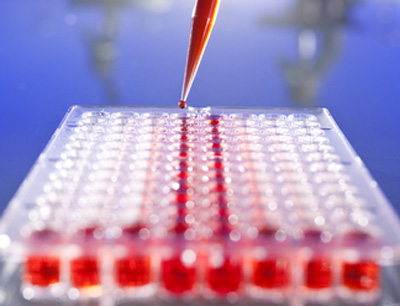 InteRNA Technologies has announced the closing of an equity financing round.
This final extension of its Series A financing was co-led by new investors INKEF Capital and Aglaia Oncology Fund II. Existing shareholders also participated in this round, bringing the total Series A funding to $10.5 million.
InteRNA says the proceeds of this financing will be used to progress several lead product candidates, through preclinical studies towards clinical development and for further expansion of the management team.
InteRNA has miRNA compounds under development with proven pleiotropic effects across multiple oncogenic signalling pathways and cellular processes. Therefore, these compounds have the potential to become the next generation of drugs for the treatment of a broad spectrum of different human cancers.
InteRNA strengthens its Supervisory Board
In parallel to this funding, InteRNA has announced that Hans Schikan, former CEO of Prosensa, has become the new chairman of its Supervisory Board. Further joining him and current member Mark Vaeck (CEO of Complix) on the Supervisory Board are Lucas de Breed and Karl Rothweiler for the new investors. The Board is further completed by Samuel Gerssen (for Waterman 40 Holding) and new independent member Brian Bronk (Sanofi Sunrise, part of the Sanofi Global R&D organisation).
 "We are very pleased to have these new experienced Board members and professional investors on board. We are now fully geared up to progress development of our lead compounds and further validate the power of our platform. The strong Board and investor base provides us a great outlook on further funding for clinical trials," said Roel Schaapveld, CEO of InteRNA Technologies.
Hans Schikan commented: "RNA therapeutics are coming of age and have the potential to form a novel class of drugs next to small molecules and antibodies. InteRNA takes a unique position in the miRNA field through its agnostic functional screening approach delivering miRNA drug candidates which regulate multiple genes across cancer pathways.''
"With the maturation of miRNA as a novel therapeutic modality, we believe that InteRNA has a strong foundation to translate their proprietary collection of functionally-validated leads into a clinical pipeline of compelling drug candidates, with the aim to substantially impact care for cancer patients", commented Lucas de Breed, PhD, of INKEF Capital.