Boehringer Ingelheim announces IBD research collaborations
Posted: 10 November 2015 | Victoria White
The collaborations aim to identify and validate potential new therapeutic targets as well as identify biomarkers…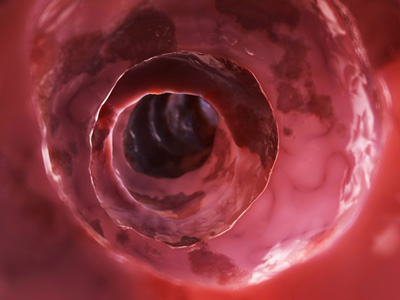 Boehringer Ingelheim has announced new collaborations with four major scientific partners to enrich research and development of novel therapeutic approaches for patients with inflammatory bowel disease (IBD).
These collaborations aim to identify and validate potential new therapeutic targets as well as identify biomarkers that offer the potential to address the significant unmet medical needs of patients suffering from IBD such as Crohn's disease and ulcerative colitis.
"Academia-industry collaborations are an extraordinarily effective way to advance research and we recognise the importance of joining forces with leading experts to effectively develop innovative therapies," said Clive Wood, senior corporate vice president Discovery Research at Boehringer Ingelheim. "We must gain a better understanding of the mechanisms responsible for the onset and development of IBD-related diseases such as Crohn's disease and ulcerative colitis. With these collaborations, we aim to transform the treatment of immune diseases to ultimately improve lives of patients and those who care for them," he added.
Boehringer Ingelheim scientists from around the world will work hand-in-hand with leading experts at the respective institutions to enhance the speed of cutting-edge research and to foster information sharing. The company will also provide scientific and technology support as well as research funding to the four scientific partners.
Boehringer Ingelheim is to work with four scientific partners to provide new insights into IBD
Boehringer Ingelheim will work with Icahn School of Medicine at Mount Sinai to interrogate both adaptive and innate immune response mechanisms that may be unique to both Crohn's disease and ulcerative colitis. This research is expected to provide new insights into IBD pathogenesis and offers unique opportunities for target discovery and biomarker validation.
In Boehringer Ingelheim's collaboration with Massachusetts General Hospital, researchers will leverage state-of-the-art, high-throughput chemical and genetic screening capabilities to uncover new mechanisms at the host-environment interface that are compromised in patients with IBD.
Dr Andrew Su of the Scripps Research Institute will work with Boehringer Ingelheim to gain a deeper understanding of the role of specific bacterial enzymes in the onset of ulcerative colitis. Dr Wolan's research effort will focus on utilising biophysical, proteomic and chemical biology methods to identify new protein targets involved in the pathology of ulcerative colitis.
The collaboration between Boehringer Ingelheim and the Weill Cornell Medicine will pursue an integrated preclinical and translational research programme related to certain defined cellular processes and targets that regulate the maintenance of the gut mucosal barrier in healthy and IBD-affected patients. This work is anticipated to lead to the discovery and validation of new therapeutic modalities and biomarker approaches for IBD.