Abbvie initiates new clinical trial to evaluate humira® (adalimumab) for the treatment of fingernail psoriasis
AbbVie announced the initiation of a pivotal Phase 3 clinical trial that will evaluate the use of HUMIRA® (adalimumab)…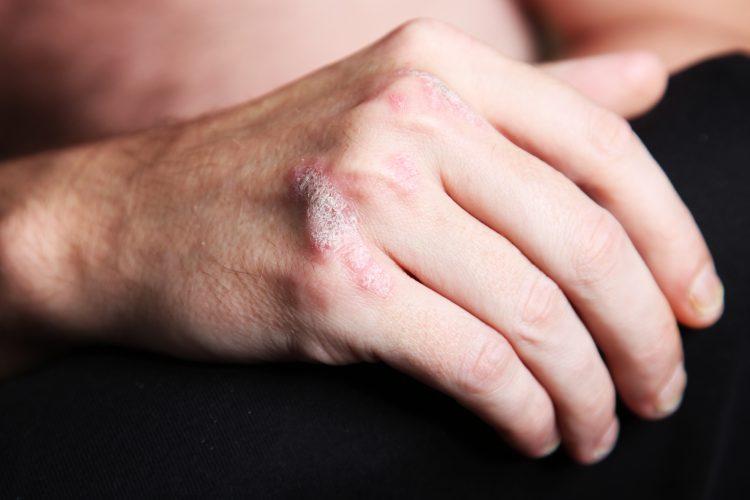 AbbVie (NYSE: ABBV) today announced the initiation of a pivotal Phase 3 clinical trial that will evaluate the use of HUMIRA® (adalimumab) as a treatment for fingernail psoriasis in patients with moderate to severe chronic plaque psoriasis, an area of unmet need. Currently there are no approved treatments for fingernail psoriasis.
"Since treatment options are limited, we welcome research that evaluates new options for patients suffering from this disease and are excited to start evaluating adalimumab in this patient population," said Dr. Phoebe Rich, MD, Clinical Adjunct Professor of Dermatology at Oregon Health Science University.
Psoriasis is a non-contagious, chronic immune disease that speeds the growth cycle of skin cells and results in thick, scaly areas of skin. Psoriasis can also affect the fingernails causing pitting, discoloration, loosening and irregular contour of the fingernail.[1] Although the prevalence of fingernail psoriasis in those with moderate to severe chronic plaque psoriasis is unknown, about 50% of the 125 million people world-wide with psoriasis have nail involvement.[2,3]
The 26-week clinical trial is a multinational, double-blind, placebo-controlled study that is expected to enroll 200 patients with moderate to severe chronic plaque psoriasis with fingernail psoriasis. It will be conducted at approximately 32 sites worldwide, including the United Kingdom, Ireland, Germany, Greece, Belgium, France, Australia, Canada, Mexico, and the United States. The primary endpoints for the trial will be evaluated after 26 weeks and are based on advice received from regulatory agencies. The trial will assess the percent of patients who achieve a Physicians Global Assessment of Fingernail Psoriasis (PGA-F) of either "clear" or "minimal" and evaluate the percent of patients who achieve a 75-percent reduction in fingernail psoriasis, as defined by the modified Nail Psoriasis Severity Index (mNAPSI).[4,5]
"For more than a decade, HUMIRA has served as an important treatment option for patients with chronic inflammatory diseases," said John Medich, Ph.D., vice president, Immunology Clinical Development, AbbVie. "This new clinical trial marks our ongoing commitment to patients living with psoriasis and we look forward to further evaluating the medicine's potential on clinical outcomes in this patient population."
More information on the trial is available at www.clinicaltrials.gov [NCT02016482].[4]
References