DBV Technologies presents data on its Viaskin technology in RSV
Posted: 18 November 2015 | Victoria White
DBV Tecnologies observed an immunogenic response in mice and swine treated with Viaskin with a patented formulation containing an N-FsII antigen…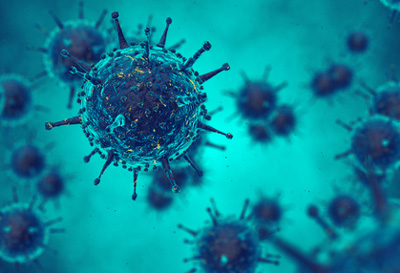 DBV Technologies has presented new preclinical data on the use of its Epicutaneous Immunotherapy (EPIT), Viaskin patch technology for vaccination against respiratory syncytial virus (RSV).
In the preclinical study, DBV Tecnologies observed an immunogenic response in mice and swine treated with Viaskin with a patented formulation containing an N-FsII antigen (Viaskin-N-FsII), developed by the French National Institute for Agronomical Research, or INRA,  and that Viaskin-N-FsII promoted a Th1/Th17 oriented immune response. Due to Viaskin's novel delivery mechanism, which does not require any injection or skin preparation before application, the Viaskin-N-FsII epicutaneous vaccine could potentially provide a safe solution for vaccination against RSV in newborns. However, the company says further preclinical and clinical studies will need to support the safety and efficacy of this treatment.
DBV aims to deliver in vivo proof of concept data for Viaskin
Dr Lucie Mondoulet, Deputy Chief Scientific Officer of DBV Technologies, said: "We are very proud of the scientific insights we have gained from these preclinical results and our collaboration with the INRA. These data demonstrate the potential efficacy of the Viaskin technology and the N-FsII antigen in a protective RSV vaccine without requiring the use of needles. The growing incidence of bronchiolitis cases in infants and the economic burden of this disease emphasise the need for a safe and efficient way to enhance the protection against RSV infection".
In collaboration the INRA's Molecular Virology and Immunology Unit (VIM), DBV says its Viaskin-N-FsII preclinical programme will aim to deliver in vivo proof of concept data supporting the use of Viaskin for the preventive vaccination of RSV in paediatric population.
Dr Sabine Riffault, Director of VIM department at INRA, said: "The scientific collaboration with DBV Technologies has given us a unique opportunity to investigate a potential safe, non-invasive delivery route for our new antigenic platform against RSV. The combination of our respective technologies has proven promising in the competitive and challenging field of infant vaccination against bronchiolitis."