Ablynx and Novo Nordisk in Nanobody drug discovery collaboration
Ablynx and Novo Nordisk hope to discover and develop novel multi-specific drug candidates using Ablynx's proprietary Nanobody technology…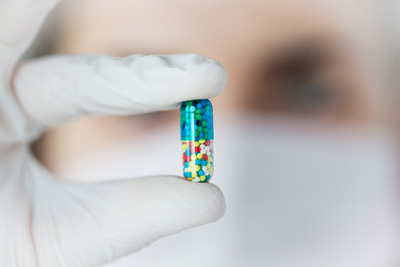 Ablynx has entered into a global exclusive collaboration and licensing agreement with Novo Nordisk to discover and develop novel multi-specific Nanobody drug candidates for use in an undisclosed disease area.
The agreement includes an option to expand to include a second Nanobody programme.
Under the terms of the agreement, Ablynx will receive an upfront license fee of €5 million and up to €4 million in research funding during the initial three year research term of the collaboration. If Novo Nordisk decides to exercise the option to the second programme, the Company will pay Ablynx an exercise fee of €4 million. In addition, Ablynx is eligible to receive potential development, regulatory and commercial milestone payments of up to €182 million per programme plus tiered royalties on the annual net sales on any products resulting from the collaboration. Novo Nordisk will be responsible for the development, manufacturing and commercialisation of any products resulting from this agreement.
Agreement endorses the versatility of Ablynx's Nanobody technology
Dr Edwin Moses, CEO of Ablynx commented: "Our proprietary Nanobody technology platform is ideally suited to develop multi-specific Nanobody candidates that address multiple targets in a single drug molecule, applicable across a wide range of diseases. Today's agreement with Novo Nordisk is another endorsement of the power, broad applicability and versatility of our technology, building further on the breadth and depth of our current partnerships with top tier pharmaceutical companies and the knowledge we have gained from developing our proprietary programmes. We are looking forward to working for the first time with Novo Nordisk."
Nanobodies are a novel class of proprietary therapeutic proteins based on single-domain antibody fragments that contain the unique structural and functional properties of naturally-occurring heavy chain only antibodies. The Nanobody technology was originally developed following the discovery and identification that camelidae  possess fully functional antibodies that consist of heavy chains only and therefore lack light chains. These heavy-chain only antibodies contain a single variable domain(VHH) and two constant domains (CH2, CH3).
The cloned and isolated single variable domains have full antigen binding capacity and are stable. These single variable domains, with their unique structural and functional properties, form the basis of a new generation of therapeutic molecules which Ablynx has named "Nanobodies".
Due to their small size and unique structure, Nanobodies are ideal building blocks for the generation of novel biological drugs with multiple competitive advantages over other therapeutic molecules.