Boehringer Ingelheim and MD Anderson in pancreatic cancer collaboration
Boehringer Ingelheim and The University of Texas MD Anderson Cancer Centre are to focus on developing new medicines for pancreatic ductal adenocarcinoma…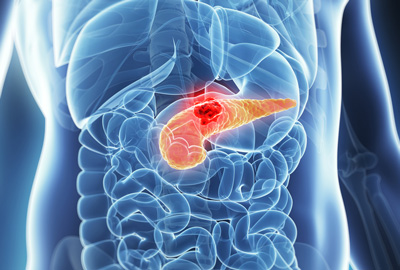 Boehringer Ingelheim and The University of Texas MD Anderson Cancer Centre have announced a collaboration focused on developing new medicines for pancreatic ductal adenocarcinoma.
Pancreatic cancer accounts for four percent of cancer deaths worldwide (330,000 people) and is the seventh most common cause of death from cancer.  Pancreatic cancer is anticipated to become the second leading cause of cancer-related death in the United States before 2030. Newly diagnosed patients have a median survival of less than one year, and a 5-year survival rate of only 3 to 5 percent. Pancreatic ductal adenocarcinoma is one of the most lethal of cancers due to its late detection and resistance to available standard-of-care therapy. Effective medicines directed against pancreatic ductal adenocarcinoma are therefore urgently needed.
Collaboration will focus on novel target areas in pancreatic cancer
"We are excited to be able to work with the leading cancer research and care institution in the world to develop therapies for patients with this devastating cancer," said Clive Wood, senior corporate vice president of Discovery Research at Boehringer Ingelheim. "This partnership is a perfect match because it combines MD Anderson's outstanding capabilities in preclinical concept validation and clinical testing with Boehringer Ingelheim's strength in developing innovative medicines."
The collaboration will focus on identifying and developing therapeutic concepts in novel target areas as well as identification of biomarkers that can accurately identify patients who would respond to potential new therapies. 
Timothy Heffernan, executive director and co-leader for MD Anderson's Centre for Co-Clinical Trials, said, "This alliance combines expertise in cancer genetics and translational medicine with outstanding drug discovery and development and it has great potential to conquer devastating diseases like pancreatic cancer."