BMS and UCLA team up for immuno-oncology collaboration
Bristol-Myers Squibb and the David Geffen School of Medicine at UCLA will conduct a range of early phase clinical studies as part of the I-O RPM research programme…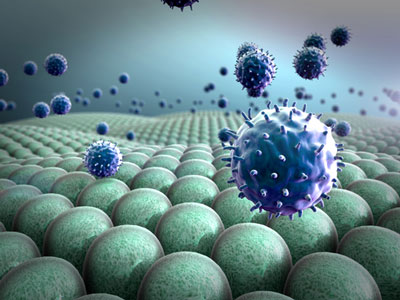 Bristol-Myers Squibb is to collaborate with UCLA as part of Bristol-Myers Squibb's Immuno-Oncology Rare Population Malignancy (I-O RPM) research programme in the US.
The I-O RPM research programme is a multi-institutional initiative with academic-based cancer centres focused on the clinical investigation of immuno-oncology therapeutics as potential treatment options for patients with high risk, poor prognostic cancers, defined as a rare population malignancy.
Bristol-Myers Squibb and the David Geffen School of Medicine at UCLA will conduct a range of early phase clinical studies as part of the I-O RPM research programme, and Bristol-Myers Squibb will fund positions within UCLA's fellowship programme in the UCLA Division of Haematology/Oncology.
Advancing immuno-oncology
"The I-O RPM research programme is an important complement to Bristol-Myers Squibb's broad research and development programme for immuno-oncology," said Laura Bessen, M.D., head of U.S. Medical, Bristol-Myers Squibb. "We look forward to working with UCLA in an effort to continue advancing the science in this innovative field of research and cancer treatment."
The I-O RPM research programme focuses on significant areas of high unmet need marked by poor outcomes among patients with rare population malignancies. Existing clinical research provide a strong rationale for further research into the potential of immunotherapies for these cancers.
The I-O RPM research programme is a multi-institutional initiative with Robert H. Lurie Comprehensive Cancer Centre of Northwestern University and the Northwestern Medicine Developmental Therapeutics Institute, Moffitt Cancer Centre, The Sidney Kimmel Comprehensive Cancer Center at Johns Hopkins and now UCLA. I-O RPM builds on Bristol-Myers Squibb's formation in 2012 of the International Immuno-Oncology Network (II-ON), which is a global collaboration between Bristol-Myers Squibb and academia focused on facilitating the translation of scientific research findings into clinical trials and, eventually, clinical practice.